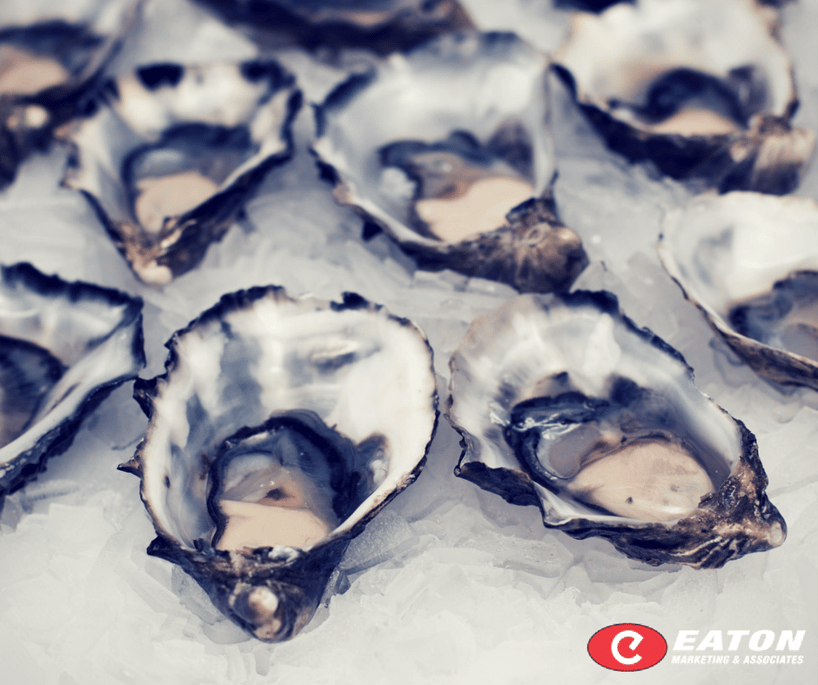 Seafood and summertime go together like peanut butter and jelly. In Florida, fresh seafood can be, and should be, found in every restaurant and grocery store. In order to ensure you are selling the best tasting and best looking seafood, though, you need to display it and chill it correctly.
The best way to chill and display fresh seafood is with ice. Of the many benefits of chilling seafood with ice, the most obvious is that ice is water, making it 100% natural and safe to use on food. There are several other benefits to using ice to display seafood, though.
Ice is a cheap and readily available resource for most foodservice operations. It is also very easy to transport, unlike many other methods of cooling. Also, because ice is made from water, it chills the seafood without drying it out.
Not just any type of ice should be used to chill and display seafood, however. The best type of ice for food displays, especially seafood, is flake ice.
Flake ice provides more surface area, allowing seafood to chill to a uniform temperature. The soft texture of flake ice gives seafood a cushion to protect against damage. Lastly, Flake ice has a slight sparkle to it, giving your seafood displays a more appealing aesthetic.
Whether you're selling fresh lobster caught off the coast of the Florida Keys, or Crystal River Scallops, make sure you are properly chilling and displaying fresh seafood in your Florida foodservice operation.