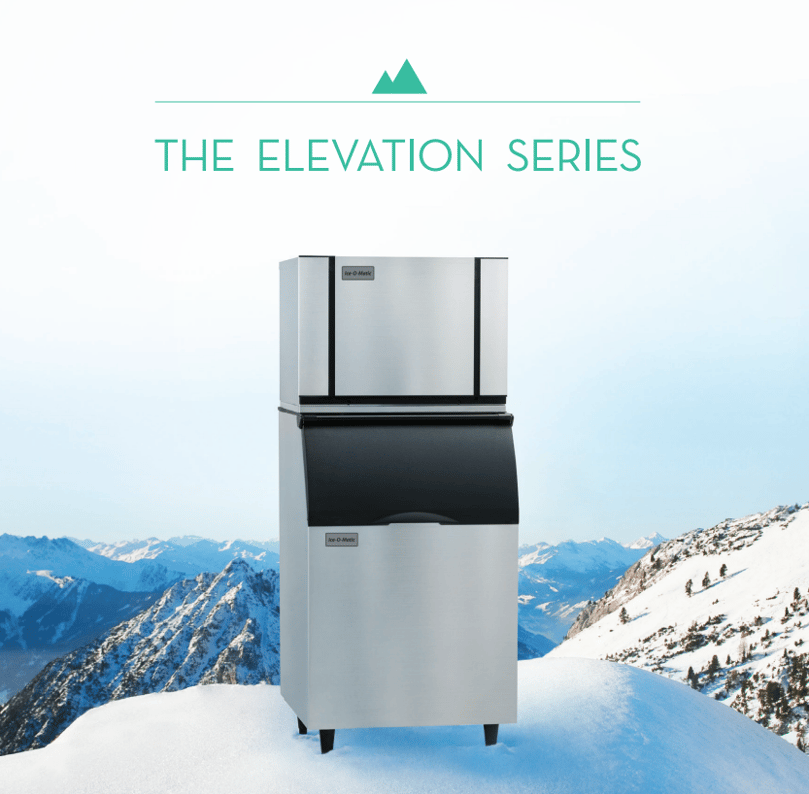 We've already established there's actually an ice machine that can make your life simpler, that can reduce the amount of labor required for service and maintenance. But what about the exclusive features that only come with the Elevation Series Ice Maker from Ice-O-Matic? What are they, and how can they impact your Florida foodservice operation in a positive way?
You have to start by asking, what are you looking for in an ice machine?
Most operators would answer using a combination of these characteristics: reliable, easy-to-use, easy-to-install, durable, innovative, safe, efficient.
But how do you achieve these important features in an ice machine?

A Food Zone
Ice-O-Matic's Elevation Series comes exclusively with a food zone, making sanitation easier than ever. With unique plastic food zone parts that snap in and out of the unit (and that are dishwasher safe), cleaning an Elevation Series ice machine is a breeze.
Dual Exhaust

Ice machine ventilation is important, especially in Florida, and dual exhaust ice units are more versatile than their counterparts. Ice-O-Matic's groundbreaking technology allows hot-air discharge from the side or top of every unit. This means Elevation Series units can be installed in more configurations than the competition, and it also means hot air can be released closer to its natural position without impacting ambient air.

Water Distribution Tube
With the Elevation Series from Ice-O-Matic, no bottle brushes are required. A water distribution tube can be easily removed and disassembled for cleaning, and it's dishwasher safe to make things even easier.

One Touch Cleaning
When Ice-O-Matic designed the Elevation Series, they had ease-of-use in mind. With a single touch, it's possible to both sanitize and de-lime the unit. LED lights signal when cleaning is required so operators don't have to guess.
Would you like to see more benefits of the Ice-O-Matic Elevation Series? Check out this comprehensive video that will walk you through a comparison with competing ice machines.