Tips for De-Scaling and Sanitizing Your Elevation Series Ice Machine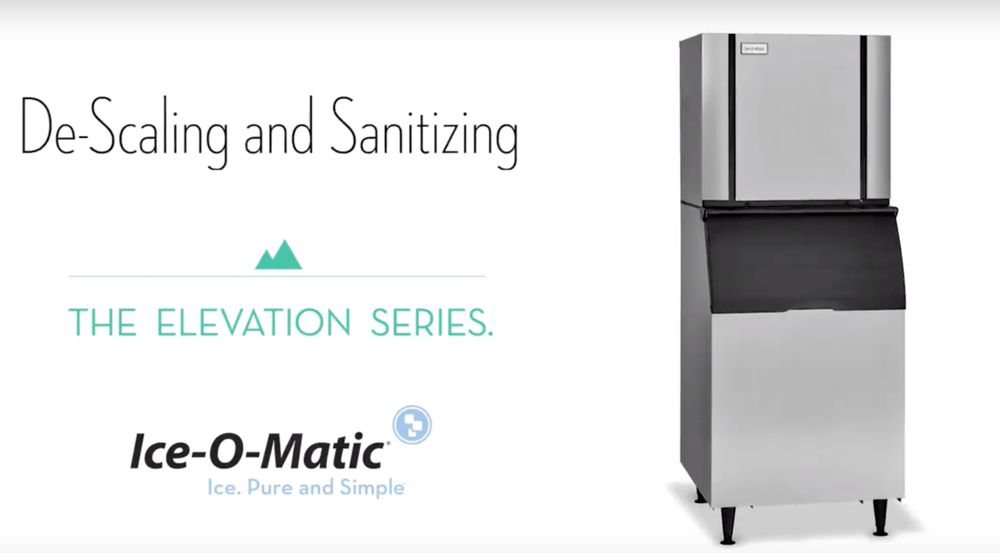 The keys to keeping your customers happy and safe while simultaneously preserving the life of your ice machine can rely on two things -- de-scaling and sanitizing.
De-scaling is the easy way to prevent calcium deposits in your ice machine. These deposits are called "scale," and they can severely damage your ice machine. Even worse, in high volume applications, scale can build up quickly, requiring operations to constantly be mindful of a de-scaling schedule.
Sanitation can impact more than just the lifespan of your machine, though. Keeping machines clean with a periodic sanitizing process will ensure the machine is operating at maximum capacity, while preserving the quality of your ice for those who consume it.
The problem with de-scaling and sanitizing, though, is both processes can be time consuming, troublesome, and even costly. Many ice machines require complicated formulas or proprietary processes that are difficult, to put it mildly.
Not with Ice-O-Matic's Elevation Series, though.
With the Elevation series, de-scaling and sanitizing is as simple as a single touch of a button when it's time to clean. Check out how easy it is in this short video.
Pretty simple, right. Want to see how this compares against the competition? Watch this video comparison and see why it's fastest, easiest to clean ice machine available for Florida foodservice operations.