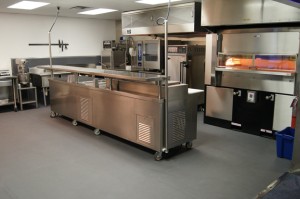 Commercial Kitchen Equipment Florida | Eaton Marketing services the Pan-handle, Jacksonville, Tallahassee, Orlando, Tampa Bay, Naples, Ft. Myers, Sarasota, Miami, Ft. Lauderdale and everywhere in between.
Eaton Marketing & Associates of Clearwater, Florida is a family owned and run business that has been providing high-end commercial kitchen, bar and restaurant equipment in Florida for over 25 years. We strive to be industry leaders by establishing valued relationships with both our customers and our manufacturers.
Who Do We Represent?
Our ongoing commitment is to maintain a balance of respected product lines that are of value to our Florida customers and to best promote the interests of the manufacturers we proudly represent. We are passionate about the commercial equipment we offer and we provide a top-quality sales force for our manufacturers. Today, Eaton Marketing represents the following foodservice manufacturers throughout the state of Florida:
Read More