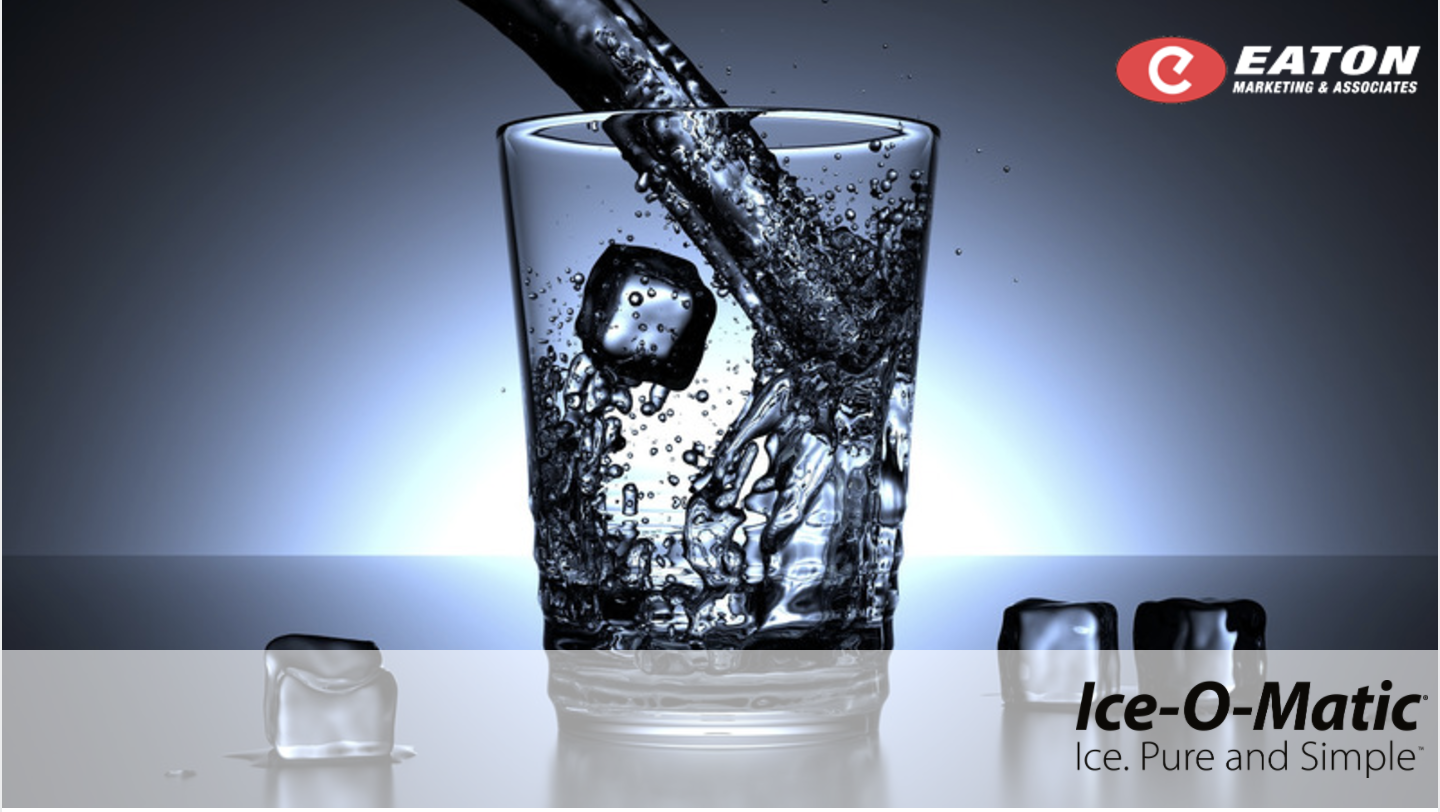 In every foodservice operation, there is a list of required cleaning that should happen on a daily basis. However, something that rarely makes it onto these lists is cleaning the ice machines. From bad flavors to illness causing bacteria, ice can cause a myriad of problems.
There are so many things that can affect the integrity of the ice used for your beverages. From dirty hands, to airborne yeast, to food borne bacteria, you never really know how clean your ice is.
The lowest impact issues that can arise from dirty ice are bad flavors and slime. A buildup of airborne yeast can cause a brown slime to coat the ice, resulting in an unappetizing flavor and appearance.
[Read the Ice Sanitation FAQs from Eaton Marketing and Ice-O-Matic]
In some cases, bacteria and mold can build up in ice machines, causing people to get sick. Keep your customers and employees healthy by properly sanitizing your ice machines.
The O3-Matic Device from Ice-O-Matic is a small and simple device that utilizes ozone technology to keep ice clean and safe. South Douglas Elementary School was having trouble ridding their ice machines of bacteria, but the O3-Matic Device gave them completely sanitary ice bins in a matter of 60 days.
When it comes to foodservice, we know that there are steps taken to prevent cross contamination and food borne illnesses. Now it's time to make sure that the ice you are serving is held to those same standards.
To learn more about the ozone technology utilized by Ice-O-Matic's O3-Matic Device, read the free Ice Sanitation FAQs.