Introducing the New Crown Steam: The Ultimate Steam Cooking Resource
There's been a big shakeup in the steam cooking industry. The distinguished brand of Crown added to their portfolio as the newly created Crown Steam Group, which was announced at The NAFEM Show 2019.
The Crown Steam Group is a merger between Crown, Firex and Market Forge. The companies that make-up Crown Steam are highly-regarded names within the foodservice industry, bringing together prestigious commercial steam equipment brands and the innovative products they manufacture.
As representatives of these manufacturers, we'd like to take a few minutes to explain what each brand can offer, including a brief history of each company's merits and their unique innovations within the foodservice industry.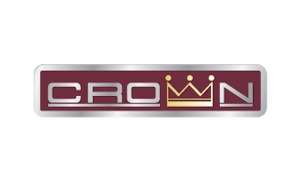 Crown is the self-proclaimed "backbone" of the food steam equipment industry. They've supplied many large companies including ITW, Entree, Steam Can, Legion, and Accutemp. Crown is known for a wide range of high-quality, commercial products used by chefs throughout the United States. The Toronto company was established in 1981, and last year, the Middleby Corporation acquired Crown for an undisclosed amount of cash. The company has continued to grow steadily throughout the years.
Crown sells a variety of foodservice products including steam cooking solutions, refrigeration, and food prep units. They are a well-respected staple in the foodservice industry for a reason. They offer a wide variety of high-quality, durable products, and they're known as a leader in steam.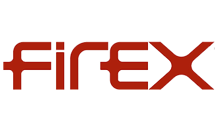 Firex has produced foodservice equipment for over 40 years. Their high-tech products are 100% manufactured in Italy and are designed for commercial catering. Firex complies with strict adherence to environmental and safety regulations for every product they produce. They accomplish this lofty goal by recycling, limiting hazardous waste, and implementing modern production standards.
Firex sells a variety of foodservice products including bratt pans, pasta cookers, fryers, automatic pans, and multi-cookers. Each product is assembled with professionalism and attention to detail. Firex is respected by chefs and foodservice providers alike from around the world.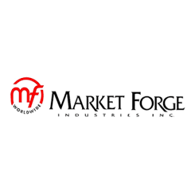 Market Forge products are used in places such as schools, hotels, restaurants, and even sports arenas to name a few. Each product is designed with meticulous attention to quality. They put the chef first by making their steam cooking products as easy to use as possible.
Market Forge solutions have been used at top restaurants for decades, chosen because Market Forge's steam equipment is quick and efficient while also producing delicious, healthy meals. Not only do diners get great quality, but they also get it quick.
Crown Steam Combines Three Great Brands
The new Crown Steam line is packed with benefits including durability, ease of use, and quick cooking speed. It combines the strengths of Crown, Firex, and Market Forge to create a superior company.
Crown Steam products include traditional commercial steamers, steam kettles, tilting skillets, and steam generators. Crown Steam products deliver when it comes to energy savings, ease of use, and durability. Commercial foodservice businesses can purchase Crown Steam products with confidence.
Notably, Crown Steam provides easy and quick financing options for commercial foodservice vendors. Leasing out Crown Steam cooking equipment helps maintain company cash flow and is tax-deductible. Companies can make easy monthly payments over time while using the products. Thus, commercial companies can profit immediately from Crown Steam's equipment.
Crown Steam has a new website that provides product information, articles recommending places to eat in various states, and blog posts on a variety of foodservice equipment topics. Crown Steam also provides in-depth foodservice industry guides on their website. Examples of guides include chafing dish buying guide, restaurant equipment parts buying guide, and kitchen slicing equipment buying guides.
Crown Steam is an exciting new umbrella company for anyone interested in commercial steam cooking products. Interested parties can visit their new website to learn more about the company, products, and financing options.
Looking for more guidance on steam equipment, including a detailed breakdown from the solutions mentioned above and how one might work better over another?