What's With the Food Hall Trend?
With the rise of online shopping, retail faces increasing challenges. How can we attract more people? What are those people looking for in terms of an experience? How can we deliver on that experience?
These are just a few questions people are asking, and though we often think of the so-called decline in brick-and-mortar retail in terms of the stereotypical American shopping mall, it's also impacting foodservice. And foodservice has certainly responded.
Food halls are the latest trend, but don't expect them to just be a trend. These unique hybrids between markets and food courts are creating with both shopping and dining in mind. They're the ultimate combination between picking up what you need and eating what you want.
A 2018 report from the developing firm, Cushman & Wakefield, states that food halls are representative of the sharing economy for restaurants, and they're not a fad.
This is all due to the experiences and opportunities they provide. By joining shopping with dining, making one more pleasurable and one more productive, consumers can enjoy the benefits of both in the same place, all with enjoyable interactions.
According to another report from Jones Lang LaSalle, 40 percent of all consumers will visit a mall-type location based solely on the restaurants that are located there. For operators and developers, this also provides a benefit.
Maybe we're not seeing the death of the shopping mall after all. Maybe it's just time to rethink what they look like and what they provide.
"From a management standpoint, it's a dream," co-owner of Chicago's Smoque BBQ said to Forbes. Smoque is located in the Revival Food Hall, which opened in 2016.
"It's five days a week and traffic is incredibly consistent and predictable. It' very easy to manage and that simplicity serves the bottom line very well."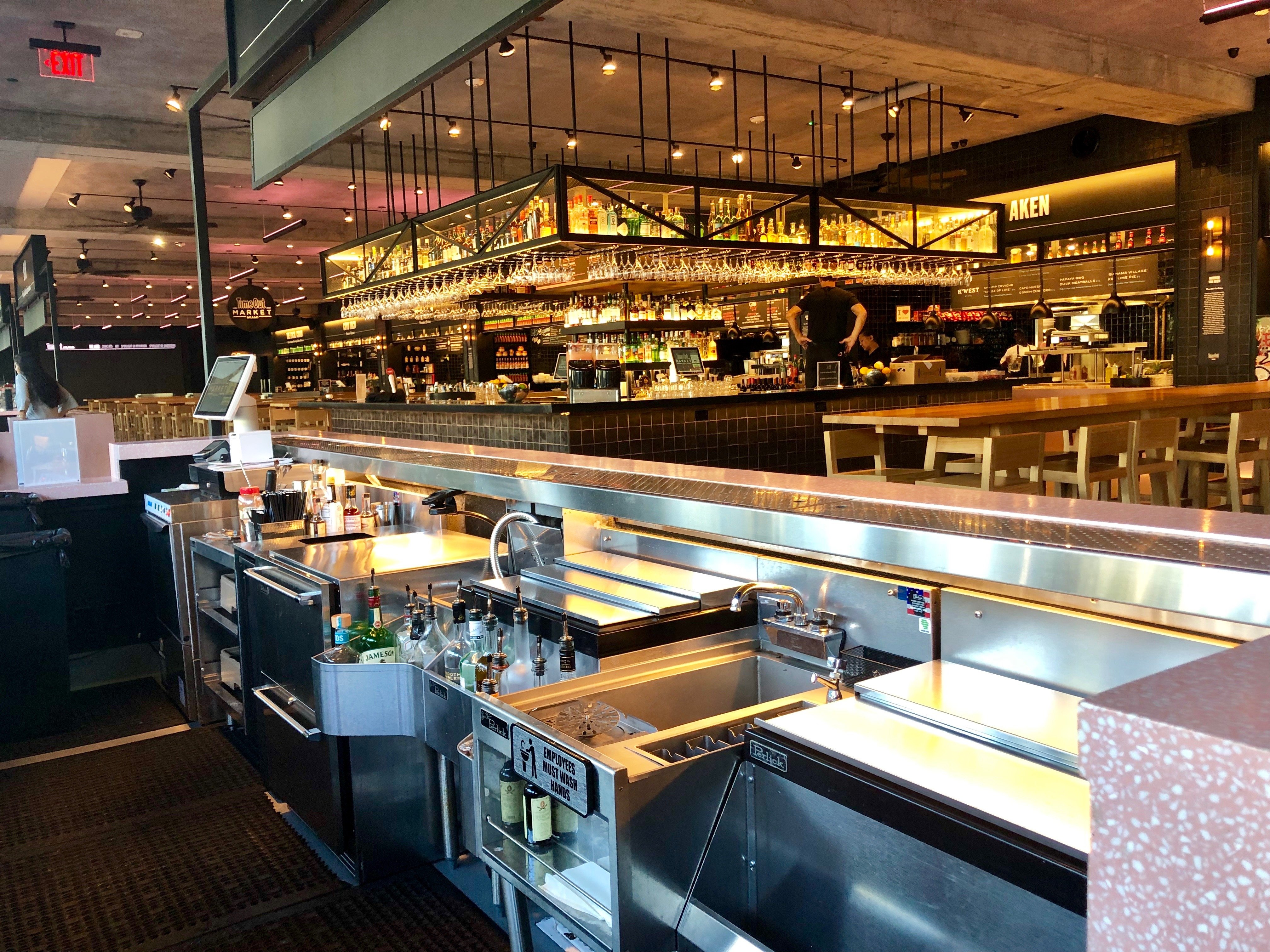 Food Halls Require Unique Foodservice Equipment Solutions
Because many food hall locations are actually re-use projects, they may require unique solutions in terms of foodservice equipment. From ventilation to regulation, initial challenges might be different from standard restaurant operations.
Here at Eaton Marketing, we're familiar with these unique challenges and requirements that food hall foodservice operators face. If you're interesting in joining the food hall foray and would like some advice on how to make your operation as efficient and profitable as possible, schedule a free foodservice equipment assessment with us today.
Looking for ideas on earning more dough in your food hall foodservice operation?