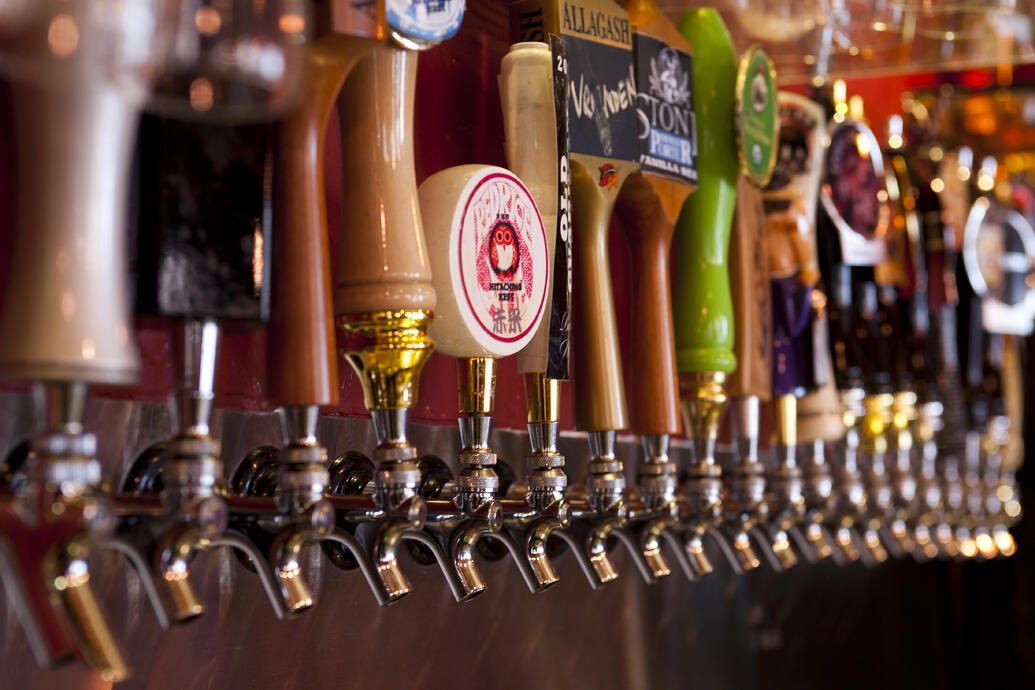 Perlick has been a leading manufacturer of commercial-grade refrigeration, underbar, and beverage dispensing equipment since 1917. From beer to wine, Perlick revolutionized the manufacturing of beverage and bar equipment to help Florida restaurant owners maximize their potential and their profits. Perlick was the first beer system manufacturer to push beer from a keg to a tap over 50 feet. But this isn't the only reason to choose Perlick.
1) Perlick is dedicated to industry trends and will help you take advantage of them.
Not all beers are created equal. Perlick knows beers come in all shapes and sizes, and high-crafted quality is driving the market. This takes equipment that is versatile enough to meet changing demands. Why choose between ultra-cold macro-beer brands over craft beers that gain more flavor when poured slightly warmer? With Perlick, you can serve both from the same tap system.
2) Minimize impact to your operation during installation.
With Perlick beer and beverage dispensing systems, the engineering happens at the factory, not on site. Experts will visit your location prior to install, meaning you'll have reduced impact to your normal business operations whether you're already in business or putting together last minute designs prior to opening.
3) Get unparalleled support.
Perlick provides service installation and manufacturer support to help users get the most out of their bar and beverage equipment. From replacement parts to an up-to-date list of service providers, you can always expect Perlick to be there. And for national chains, this means rep coverage no matter where you're located.
4) Use Products that are made in America.
All Perlick parts and equipment are made in the U.S. of A.
5) Get guarantees and warranties from Perlick and Eaton Marketing.
Century System Certified Installers complete Century and ArcticPOUR installs on site, which allows Perlick to provide a complete Performance Guarantee. This exclusive guarantee covers each Perlick designed, engineered and installed Century and ArcticPOUR system – ensuring Perlick systems are able to dispense beer at the desired temperature without excessive foam.
"When dispensed properly, draft beer will generate major profits for an operator. That's why it pays to choose a Perlick Century Beverage Dispensing System. Century has been the preferred choice of operators for over 50 years. We know more about profitable draft beer dispensing than anyone else in the industry, because we pay attention to every detail.

The Century System is designed and engineered at the factory to maximize your beverage dispensing profits. We're so sure it will outperform any other beer system on the market that we guarantee your complete satisfaction. It's a guarantee you can count on, backed by a 90-plus year affiliation with the brewing industry."