A Closer Look at Wells Universal Ventless Hood Systems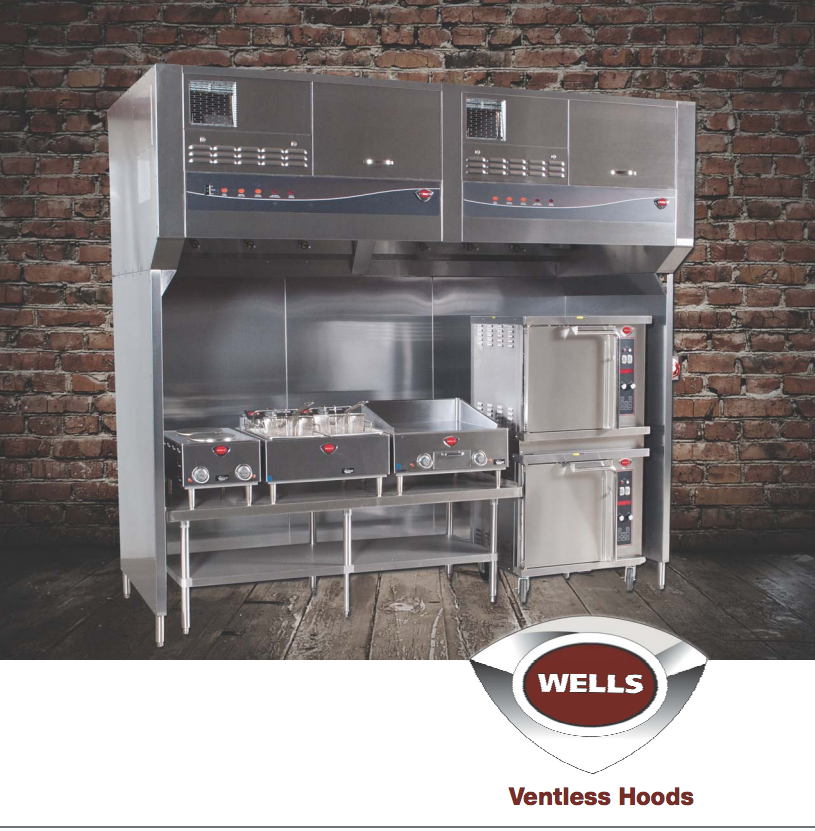 There are a ton of reasons to go ventless in a commercial kitchen. It works great in limited spaces. It requires no buildout. Permitting is easier. And ultimately, it's more cost effective. But what is it about Wells Universal Ventless Hood Systems, and what types of ventless cooking options are available?
Wells Universal Ventless Systems provide options. That's really one of the primary benefits of these solutions. They're compatible with almost any commercial electric cooking equipment including ovens, fryers, ranges, griddles, hot plates, woks, steamers, combi ovens, induction, and believe it or not, even more.
This means a variety of cooking applications can be contained within a single space, all utilizing ventless hood technologies. It gives Florida restaurants and foodservice operators the ability to vent anywhere, any time, making the impossible, possible.
WELLS VENTLESS FRYERS
Ventless fryers provide high-production capacity using the narrowest of footprints. They also have completely self-contained filtration and fire protection.
CANOPY VENTLESS
Completely self contained Wells Canopy Style Ventless Hoods have four-stage filtration and can be mounted on a wall or ceiling, adding even more flexibility during install. These solutions are ideal for electric convection ovens, combi ovens, bakeries, and more.
AIR FILTRATION
With Wells air filtration, there's no need to vent outside, making these units great for efficiency. Even better, their HEPA filtration technology means they're 100 percent efficient until the filter is actually replaced. Warning lights and systems also create a safer environment and easy to maintain ventless cooking unit.
We'd love to tell you more about Wells Ventless Cooking Systems.
Start with the Guide to Ventless Hoods to learn more today, or schedule a free foodservice equipment assessment with an expert at Eaton Marketing.
Kevin Eaton is the President of Eaton Marketing & Associates and a seasoned Manufacturer Rep in Florida.