Celebrating The Cooler Months With Synesso
We might not be getting the early snowstorms and freezing weather that people in other states are experiencing. But when the temps drop below 70 degrees Fahrenheit, it's time for Floridians to pull out the sweaters and start enjoying hot coffee-based beverages. And even though we experience warmer weather, customers still love a holiday-inspired drink. And with the Synesso S-Series commercial espresso maker, those drinks can be even more special.

Intro to Synesso
Handbuilt in Seattle, Washington, Synesso espresso makers use unique engineering and design to help businesses provide top-quality espresso to customers. Created to offer a reliable premium commercial espresso machine, Synesso brings an American approach to an Italian drink.
The Eaton Marketing team recently went to the Synesso factory to learn more about what makes this brand special and got a behind-the-scenes tour of the factory.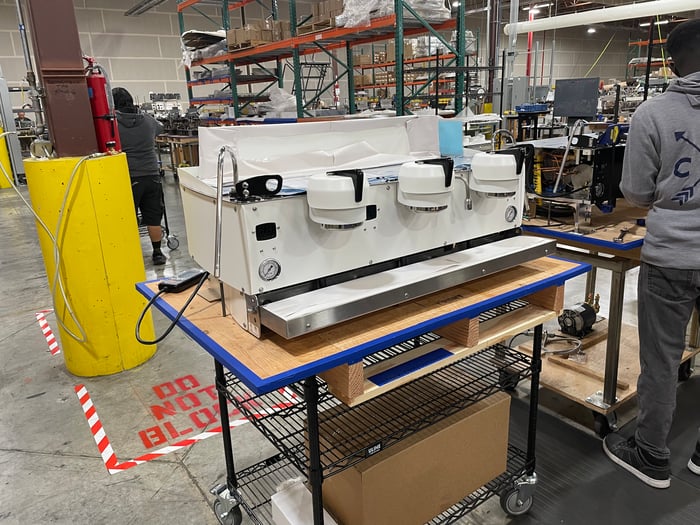 Meeting the employees who build these machines by hand was an exciting experience. Their love for the brand and craftmanship was clear from the moments we entered. We were also privileged to get some coffee training that we'll be sharing with our clients.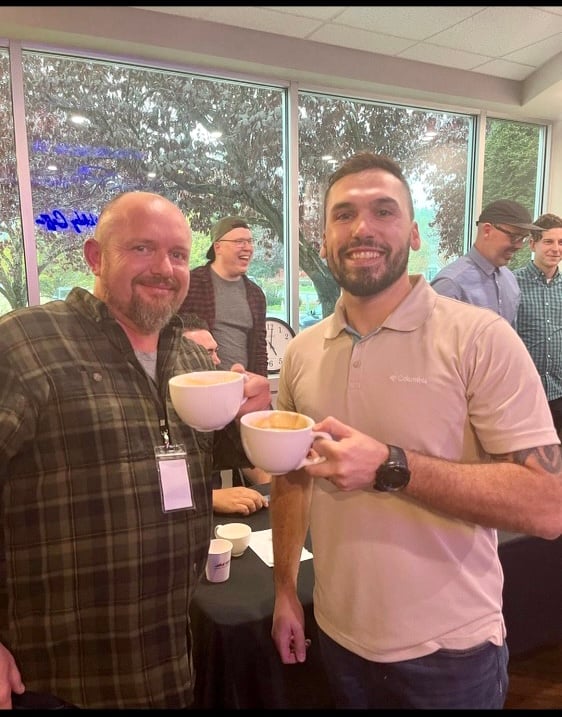 Espresso Drinks for Holiday Celebrations
Kicking off the holidays with seasonal flavors has become a tradition for many coffee drinkers. The announcement that the Pumpkin Spice Latte (or PSL as it's become known) is available at national coffee shops is a sign to get out the sweaters. With millions sold over the years, it's a hit for both cold and hot coffee lovers. But there are plenty of other flavors to incorporate into drinks in the fall and winter months, including caramel, peppermint, cinnamon, and gingerbread.
Another popular choice in bars and restaurants around the country is the espresso martini. First served in London, this adult drink works well both at a nighttime event and during brunch. It's also easy for bartenders to create quickly. As a top-tier drink, having espresso martinis on the menu helps keep customers happy while increasing profits.
Espresso Martini
Ingredients:
2 ounces vodka
1/2 ounce coffee liqueur
1 ounce espresso, freshly brewed
1/2 ounce simple syrup
Instructions:
Add liquids to an ice-filled shaker. Shake until well blended and chilled -strain into a martini glass. Garnish with chocolate-covered coffee beans and serve.
How the Synesso S-Series Can Impress
Designed with a lower profile than other machines, the Synesso S-Series espresso machine allows baristas to communicate easily with customers while making drinks. Crafted with non-wearable parts and cool touch steam wands, the S-Series doesn't require as much training as other espresso machines. So the espresso making process is easier for staff and helps with labor.
With a minimal footprint, the S-Series works well in restaurants, coffee shops, bookstores, bars, and cafes. It's also customizable with powder coated colors, wood accent kits, and vinyl graphics to match the business decor or local sports team colors.
Learn how Synesso can increase your beverage business' profitability - click below to get started and schedule time to meet with one of our expert team members.
Kevin Eaton is the President of Eaton Marketing & Associates and a seasoned Manufacturer Rep in Florida.