Brews and Booze: Elevate Your Coffee Shop Game with Cocktails
Coffee bars and java shop owners have become captivated by a profit-generating trend brewing in the food and beverage industry. If you're unfamiliar, there's a star-studded marriage of coffee and liquor creating a compelling buzz. Caffeine and brewhouses are grinding to stand out in the vastness of the beverage industry.
Both coffee and liquor have significant market shares and contribute substantially to the overall revenue of the beverage industry. The popularity of coffee and the consumption of alcoholic beverages, especially when mixed together, make them two of the largest contributors to the financial landscape of the food and beverage industry.
Providing a combination of robust coffee flavors on tap, along with a menu of alluring elixirs is a recipe for increased profitability for bistros and coffee shops across the country. Expanding their offerings to include liquor-infused coffee drinks helps tap into a broader customer base and opens the flow of new revenue streams.
Coffee enthusiasts crave a twist on their favorite hot or iced caffeine-amped beverage. The espresso martini is as popular as ever. Plus, 2022 was declared the year of the caffeinated martini, so it's clear that cocktail enthusiasts want a unique experience in today's trendiest coffee houses.
Expanding this growing group of clientele who may describe themselves as addicted to the coffee bean brings in new revenue, cultivates a more unique experience, and leads to an increase in repeat visits. In addition, liquor-infused coffee drinks add a layer of sophistication and exclusivity, allowing coffee shops and cafés to charge higher prices. Ultimately, embracing the fusion of coffee and liquor becomes a lucrative strategy that enhances sustainability for food and beverage operators.
Ready to innovate and delight your customers with the harmonious union of coffee and liquor? Here are a few insights to help your team expand the specialty drinks menu to include anything from an iced caramel latte in the morning to a hot Irish coffee in the evening. But first, let's make a quick drink...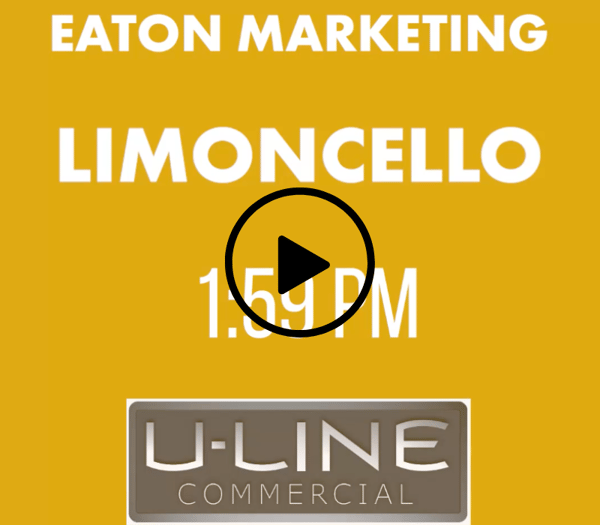 Tackle The Basics First
If you're considering expanding your coffee shop's offerings to include cocktails, you'll need to take some steps to ensure a smooth transition.
Obtain the Necessary Licenses and Permits: Before diving into the world of mixed java drinks, it's essential for Florida coffee bars to comply with the legal requirements of serving alcohol. To be successful, beverage experts should dip into research to understand the specific licenses and permits needed in each jurisdiction. This usually includes obtaining a liquor license through an application process, possible review with the town's board of selectmen, and adherence to regulations prior to serving the first alcohol-boosted coffee. Be sure to seek legal advice and consult with local authorities to operate within the law while expanding your coffee business.
Train Staff: Preparing and serving cocktails is an art form. To delight customers, it's vital to invest in staff training. Start by providing comprehensive cocktail-making techniques. Include a thorough overview of the need for accurate measurement of ingredients (for taste and profit protection!), proper shaking or stirring methods, and even garnishing drinks. Include recipes for basic and signature drinks, and most importantly, responsible alcohol service practices such as recognizing signs of intoxication and implementing age verification procedures.

Well-trained staff

instills customer confidence and brews a positive reputation with target audiences.
The Right Tech and Tools: The need for innovation isn't a new concept to anyone in the food and beverage industry. So technology upgrades are a no-brainer for coffee bars seeking to become top-rated destinations. Such enhancements include mobile ordering and payment systems to streamline ordering and increase customer convenience. Additionally, implementing digital menu boards, Wi-Fi connectivity, and customer loyalty programs improve the overall experience. And, of course, many new coffee bars need to invest in basic bar tools and ingredients, such as a shaker, jigger, strainer, and bitters.
Get Creative with Coffee and Cocktails
When designing your coffee shop bar, carefully determine the layout to ensure customers' experiences are smooth and entertaining. Consider where to place the barista station and equipment and how customers will flow through your space. Make sure the seating is comfortable and functional and that it matches your brand. Offer a mix of seating styles like cozy sofas, communal tables, and individual chairs to cater to different preferences. And remember to leave enough room for people to relax and savor their Varnelli Moretta.
The visual appeal of your coffee shop bar is essential too. Let your design reflect your brand and create a pleasant ambiance. Play with warm colors, natural materials, and attractive lighting to make your space inviting and cozy. When displaying your coffee and food offerings, make them look irresistible. Consider using open shelves, glass displays, or chalkboard menus to showcase your menu items. Keep your supplies organized for easy access, reducing wait times and improving efficiency.
Lighting can set the mood in your coffee shop. Combine natural and artificial lighting to create a warm, inviting space that adjusts throughout the day. Dimmable lights can help you create different atmospheres as the day progresses. Also, consider implementing acoustic treatments to minimize noise and create a comfortable environment. For example, you can use sound-absorbing panels, rugs, or ceiling baffles to improve acoustics, so your customers can enjoy their conversations and relaxation.
Finally, show your commitment to diversifying dayparts. In many of the country's biggest cities, operations are starting to pop up that shift from coffee service in the morning and afternoon to cocktail service in the afternoon and at night. By pivoting from coffee to spirits over the course of the day, operators can maximize all parts of the day to enhance profits and attract a wider range of customers, and commercial coffee and beverage dispensing equipment can play a big role.
By keeping these elements in mind, you'll create a coffee bar that makes customers keep coming back and stand out from the competition. Click below to get started!