The Ultimate Griddle Selection Guide for Commercial Foodservice Operations

Whether you're a school cafeteria in Florida that's cooking scrambled eggs for breakfast or a food truck along the beach that serves up that perfect cheeseburger in paradise, a commercial griddle is almost always part of the equation.
The problem is how to select one. There needs to be an ultimate griddle selection guide for commercial foodservice operations in Florida.
Here it is:
Important Griddle Features to Consider
PLATE THICKNESS
The plate is the part of the griddle where the work is done. As a result, the thickness of that plate can have a big impact on what you can do on it. Griddle plates will range from half an inch to a full inch in thickness, with thicker plates providing better recovery.
METAL TYPE
The plate can also come in a variety of different metal types. Steel, chrome, and high nickel steel are all common. Steel is the most common and is often viewed as the most economical choice. It can add heat to the ambient kitchen temperature and requires special cleaning solutions. Chrome is more visually appealing, limits food flavor transfer, and is common in display kitchens. The benefit of high-nickel steel is clean-ability, even heat, faster recovery times, and a cooler, more comfortable cooking environment for Florida chefs.
BTUs
BTUs represent the power behind your griddle. How hot can it get? How quickly can it get up to temperature? What are recovery times like? Typical ranges will go from 27,000 BTUs to up to 180,000 per burner.
CONTROLS
When it comes to griddle controls, there are two main options: manual controls or thermostatic controls. For an operation that's just planning to flip burgers and not provide much additional menu variety, a more cost-effective, manual control might be the way to go. For operations that would like more menu diversity, however, thermostatically controlled griddles are a better choice. For example, if you're a Mexican restaurant, you might want to precisely control the temperature to toast tortillas, which need an ideal temperature of around 200º F.
WARRANTIES
The final feature we should talk about is the benefit of warranties. Options to look for or consider will include a warranty on just the griddle top, a warranty on parts and labor for a year, or a warranty on parts and labor for multiple years. Find out what you're comfortable with, and do your research in advance.
Griddles Available at Eaton Marketing: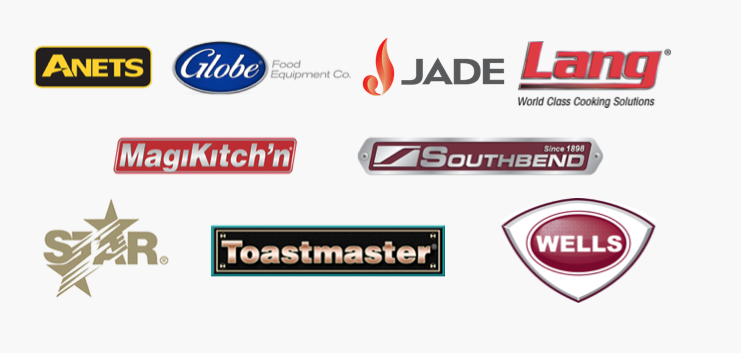 Here at Eaton, we represent a wide range of griddle manufacturers. While they all offer great solutions for the right type of operation or application, the hard part becomes finding out which of these units is right for you.
At the end of the day, not every griddle type will be cost effective for your operation. Not every griddle type will perform the types of tasks or cook the types of menu items you're looking to serve. And not everyone will help you find the right solution for you.
At Eaton Marketing, we're proud to provide not only the full range of griddle options, but we're just as proud of our ability to help our customers find the griddles that are right for them.
Learn more about selecting the right griddle for your Florida foodservice operation. Schedule some time with Eaton Marketing today.