Two Ways Eaton Marketing Can Help Your K-12 School Cafeteria

School cafeteria staff are the unsung heroes of Florida schools from kindergarten through high school. They provide nourishment to hundreds if not thousands of students each day, whether it be breakfast, lunch, or both. Most important, though, they provide enjoyment to students and a break in the day from the rigors of academics. Day in, day out, this service must be done efficiently and under strict health and nutrition guidelines.
That being said, summer is often the time when school nutrition programs reevaluate their service capabilities. Updating menus, vendors, equipment, and big-picture concepts for their school cafeterias are all part of the equation. In Florida, Eaton Marketing and LTI are part of that equation, too.
Let's take a quick look at two Florida schools -- Land O'Lakes High School and Andrew Jackson High School -- to see how our team helped them upgrade their school cafeterias.
Land O'Lakes High School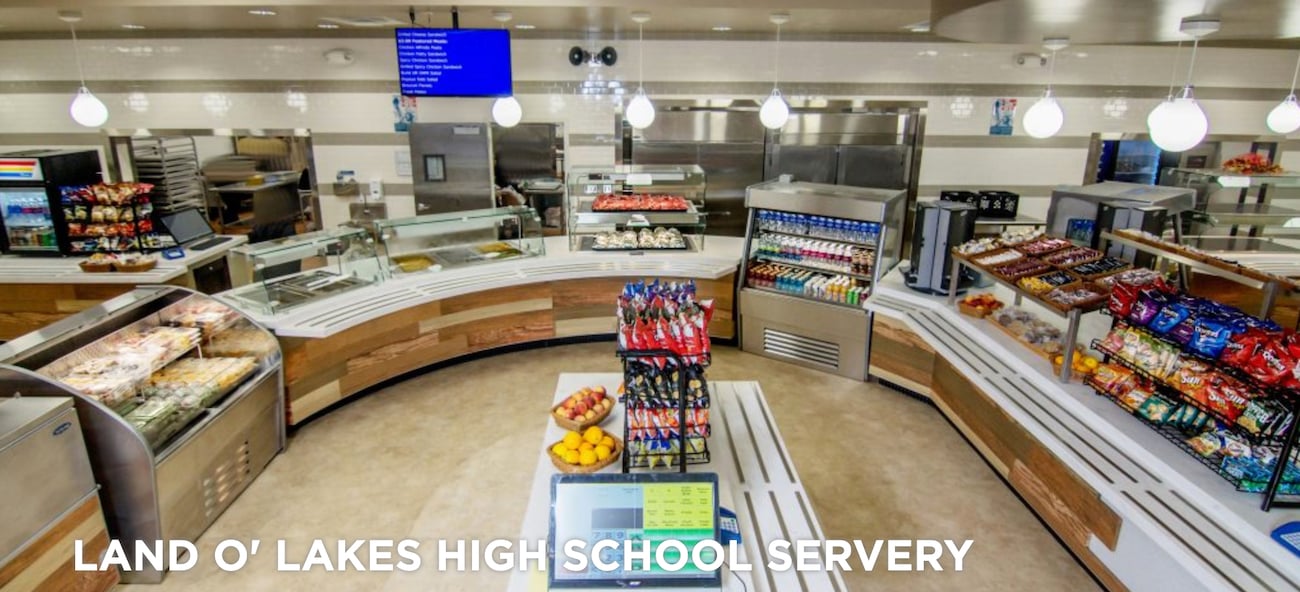 In the case of Land O'Lakes High School, they wanted their food service area to be seamlessly efficient for staff and students. They incorporated a cold merchandising area where students that didn't want a hot meal could access a number of cold options.
The presentation was very important to the school, so using LTI manufacturing products, they integrated radius counters with Corian tray slides and adjustable food shields. Not only does it look modern, clean, and sophisticated, it allows for the presentation of more food items while using available space efficiently.
Land O'Lakes High School incorporated a deli station where they are able to serve specific daily food options and an a la carte station. All of this allowed the school to fully present their food options to students while also funneling students in a way that allowed everyone to be served quickly and efficiently.
Andrew Jackson High School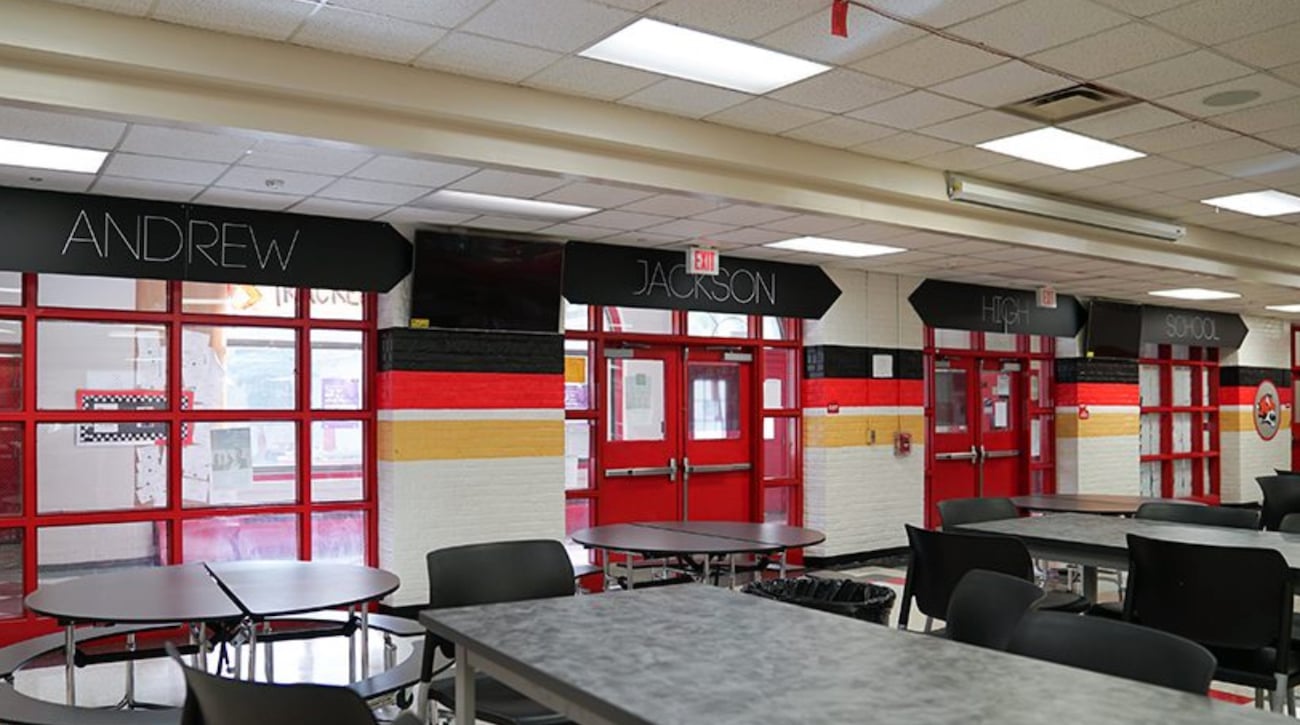 Andrew Jackson High School was very interested in student and booth-style diner seating, as well as their options for food service. Their serving line includes both cold and hot stations, as well as refrigeration for student self-service. But in addition to efficient food service, the cafeteria includes signage and graphic design with a modern flair that feels more like a restaurant.
The graphic design of their school has incorporated the school mascot and colors. This made it more appealing for students and other school diners and guests. To add to the restaurant style, Andrew Jackson High School also incorporated booth seating into their cafeteria. They added new equipment to streamline foodservice and the brilliance of color scheme fused with graphics to create a welcoming environment for students to enjoy a delicious meal.

These two schools listed above found the solutions they needed with the help of Eaton Marketing. We can assess the current equipment at your school at no cost, and we can help you formulate a plan to achieve new challenges and goals.
The common thread between all school nutrition projects is the desire to provide the best quality of food to students in a way that supports their mental and physical health, and this goal is achieved through a holistic approach to foodservice. Using specialized foodservice equipment that improves displays, self-service for students, and makes preparation easier for staff, schools can automatically enhance the cafeteria experience.

Whether you are talking about making changes to equipment in foodservice or enhancing the appearance of your cafeteria's dining area, Eaton Marketing can help. Making your cafeteria a warm and inviting place has to be priority number one for your students and guests.

Kevin Eaton is the President of Eaton Marketing & Associates and a seasoned Manufacturer Rep in Florida.