What Is a Digital Scroll Compressor and Why You Should Use One to Refrigerate Your Walk-In Coolers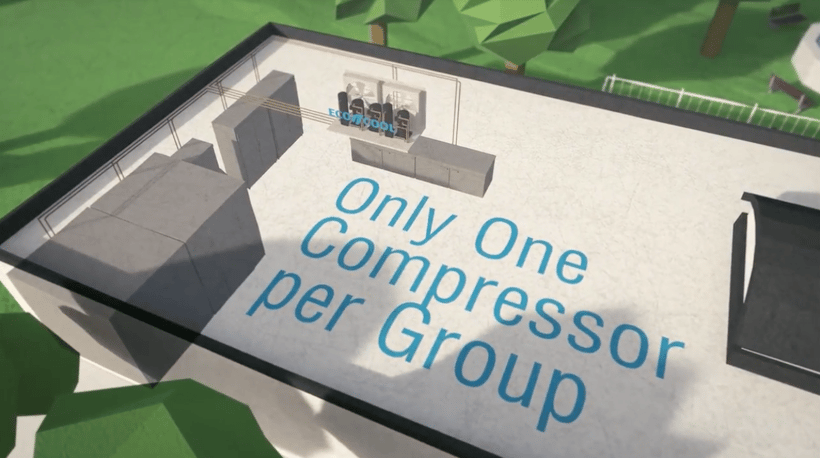 Compressors are what keep our foods cold in walk-in freezers and refrigerators. They're what keep our wine or dry-aging rooms at the right temperatures. They're the only lifeline Florida foodservice operators have between properly storing food products and the extreme Florida heat that can damage those products.
Compressors work not by making air inside the walking colder, but by removing the warmer air. Not all compressors are created equal, though.
A digital scroll compressor is the most evolved of its species. They are smart enough to match their output with the overall cooling needs of the operation, and they do this through a simple design.
With continuous modulation comes precise temperature control, and that's what a digital scroll compressor provides. Even with changing refrigeration loads, they are highly flexible to match those loads, ranging from 10 percent to 100 percent BTUH capacities with just a single compressor.
Which leads us to why you should use a digital scroll compressor...
The bottom line is they are more efficient. You only need one per group. Less refrigerant is required, and you can even get away with less copper piping making the entire system more cost effective.
There's also the added benefit of redundancy. Especially in Florida, it's important to have a backup system ready to go in case the primary unit goes down. Our tropical sunshine can wreak havoc on foodservice refrigeration compressors, so who wouldn't want redundancy? Especially when it provides energy savings of up to 40 percent on your electric bill.
What can provide all of this?
The RDT Eco-Cool refrigeration system. Powered by a digital scroll compressor, this solution will allow your operation to run the entire walk-in group on a single compressor... while providing redundancy... at the same time you save up to 48 percent on your refrigeration bill. And that doesn't even include the refrigerant and copper piping costs.
At the end of the day, you have to see all the benefits of RDT's Eco-Cool system to believe them, so you might as well start with this award-winning, two-minute animation from RDT.
Kevin Eaton is the President of Eaton Marketing & Associates and a seasoned Manufacturer Rep in Florida.