When to Use HydroVection Versus Combi Oven Technology
The end goal of any cooking process is a quality, tasty dish that's served efficiently and with ingredients cooked to ideal conditions. Depending on the type of operation, the volume of output, and other important factors, there could be ways to achieve these results based on good, better, and the best equipment options.
Let's consider the differences between HydroVection technology from Blodgett versus standard combi oven capabilities.
Combi ovens provide a combination between steam and convection oven capabilities. When in convection mode, they circulate dry heat, which can be ideal for baked goods such as breads and croissants.
When a combi oven is in straight steam mode, operators can enjoy all the typical benefits of steam cooking, preserving high quality on ingredients like vegetables, rice, and seafood.
In combi mode, these ovens have the ability to provide certain levels of dry air and steam based on the cooking requirements of a specific dish.
These are the general basics of a combi oven. They're great for high volume types of commercial kitchens that require large outputs and varieties in limited spaces.
What about HydroVection?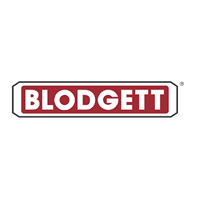 HydroVection ovens also utilize both heat and steam, and they can provide some of the same levels of versatility as combi ovens at more economical prices. While being quicker and more versatile than standard convection ovens, they can also provide yield increases of up to 25 percent at prices that are less expensive when compared to standard combi oven technology.
Blodgett's HydroVection ovens are available in full or half sizes, gas or electric, and include three different control options. Here are additional features of the Blodgett HyroVection:
» Patented door latch & gasket locks in steam & heat
» Removable core temperature probe
» Four speed, auto-reversing fan for incredible bake
» Release steam at the push of a button
» Retractable hand shower for easy cleaning
Learn more about Blodgett. Schedule some time to talk with an Eaton Marketing associate, and learn more about one of our newest solutions.