The Art of Serving Outdoors
Enjoying a drink outdoors on a beautiful Florida day is an experience that residents and tourists enjoy. So bars, restaurants, hotels, and country clubs need to ensure that guests don't have a far walk to get a refill, and having an outdoor mobile bar program can help. A mobile bar is a proven revenue generator for today's foodservice businesses in Florida, and this post will detail why.

The Rise of Mobile Mixology
Consumer demand for unique social environments in the open air has grown exponentially and isn't slowing down. In 2022, nearly 20,000 outdoor dining facilities opened across America.
The allure of mobile mixology lies in the perfect blend of beverages, ambiance, and atmosphere. With the rise of mobile bars, food and beverage managers of hotel chains, restaurants, and country clubs can tap into thriving entertainment markets.
The new mixology landscape extends beverage services beyond the confines of traditional brick-and-mortar floorplans. It's even more evident in popular vacation destinations where high-paying tourists expect al fresco experiences. For example, Florida's sub-tropical weather fosters a vibrant outdoor event culture for visitors and locals. A quick Google search for outdoor bars in Florida will bring back hundreds of options. From golf events to weddings to beach bars, there are numerous opportunities for foodservice operators in The Sunshine State to delight customers looking to socialize in open-air settings.
Mobile bars give restaurants, hotels, and country clubs in states like Florida flexible solutions to elevate any dining or party venue. The versatility allows bar managers to showcase their own style of mobile mixology, bringing expertly crafted cocktails to guests regardless of location.
Magic on the Move: Event/Dining Versatility
Gone are the days of standing behind an indoor permanent bar and waiting for customers to bring their money to your bartenders. With mobile bars, mixologists can take their talent directly to the heart of the action.
Hotels and country clubs wanting to increase beverage sales must be proactive. Be at the center of the action and seize opportunities to engage with your community by meeting your target audience where they're spending most of their time.
The beauty of mobile bar units lies in their unmatched adaptability. Whether serving customers at a chic outdoor wedding ceremony or a high-energy sports stadium, food and beverage operators can adapt to any theme or location requirements.
The Art of Bar Design: Unveiling Perlick's Beautifully Crafted Bar Solutions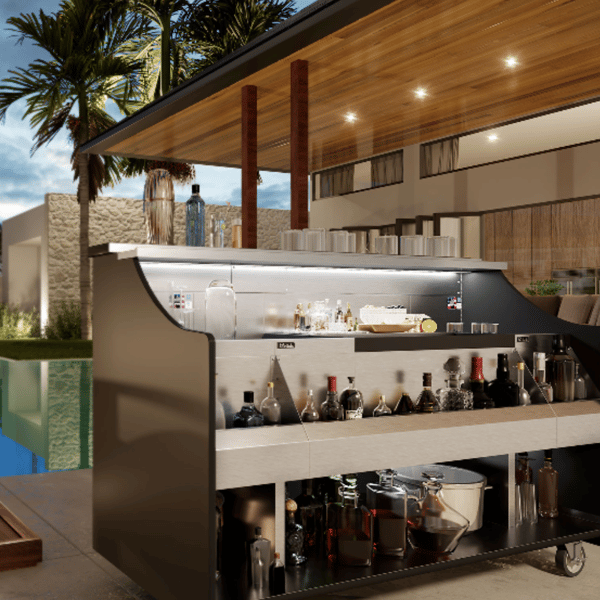 Beginning as a family-owned and operated brass works company in 1917, Perlick's philosophy for their equipment is centered on maintaining a strict commitment to craftsmanship, durability, and reliability. As founder Robert Perlick once said:
"Build the best product you can. A poorly made product is expensive at any price. Do not listen to those who would have you build something cheaply. Be honest with yourself, your customers and your fellow man."
More than 100 years have passed, and the company has a long-standing reputation as a leader in high-quality commercial bar and beverage equipment. Each mobile bar is built to withstand the demands of a fast-paced hospitality environment, ensuring they stand the test of time while delivering exceptional performance.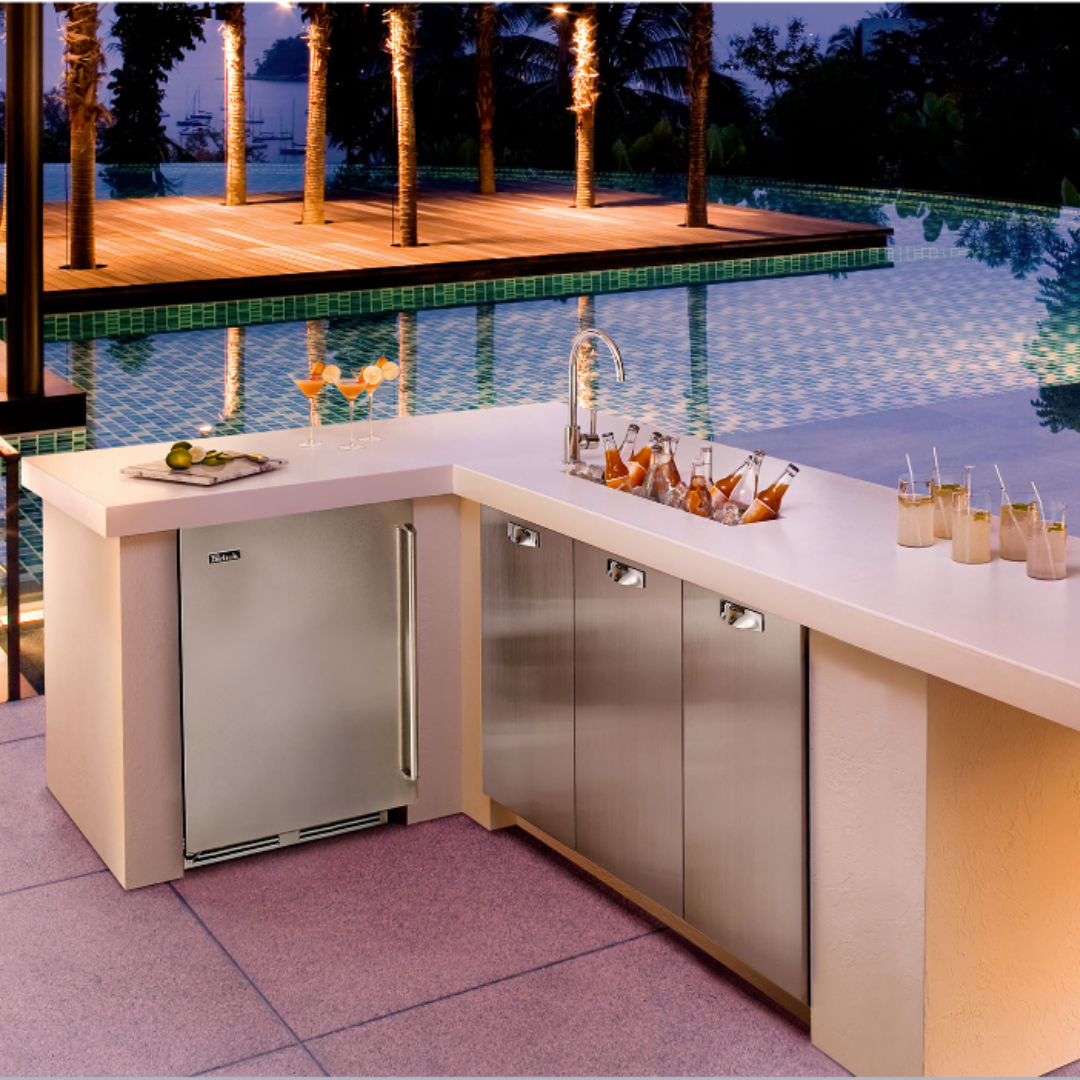 Perlick's line of mobile bars offers endless design options and efficiencies for outdoor mixologists. Innovative Perlick touches include ​​ergonomic solutions, luxurious eco-friendly recycled leather, sleek stainless steel, and zero-step bartending cockpits. And there are many more options to choose from depending on the specific needs of your bar, restaurant, or country club.
Our bar and beverage experts at Eaton Marketing can help build a custom Perlick portable bar for your needs. Click below to get started: