Got Buns, Hun? Creating The Best Hamburger Buns With Doyon And NuVu
Biting into a juicy hamburger can conjure up thoughts of summer, local diners, and cookouts. But having a standout burger isn't just about the meat and condiments. It's also about the quality of the bun. With equipment from Doyon and NuVu, foodservice businesses can top every burger with the best buns around.

Baking With Doyon and NuVu
The Doyon and Nuvu line of baking equipment can help any restaurant, hotel, or ghost kitchen produce a variety of quality buns. Doyon Planetary Mixers offer high flexibility while also being versatile enough to mix dough, meat products, sauces, and whipped items.
Pro Tip:

When using the planetary mixer, utilize the 20 digital speeds to find the perfect speed to develop the gluten in your doughs. For an enriched dough like Brioche, you'll be using the lower speeds to incorporate your butter and the higher speeds to produce gluten structure.
Once the dough is mixed, using a Doyon DSA322 Divider Rounder frees staff from having the laborious task of diving dough by hand. With a cutting head and three rounding plates, the dough can be divided into 22 three-ounce portions 16 times faster than manually. Uniformity is size also helps with dough proofing and baking times.
Pro Tip:

Enriched doughs with higher fat content, such as Brioche, require longer proofing times. Using the heat/humidity setting on the Doyon Perfect Proofer makes the perfect environment for burger buns. Set the humidity at 85 percent and the hat to 90°F - low and slow wins in this case.
When it's time to bake your buns, NuVu countertop convection ovens cook quickly and, with their small footprint, save space in commercial kitchens. With heat distributed through the ovens via a fan and circulation, buns come out evenly cooked all around and require less energy than a traditional oven.
Pro Tip:

When cooking buns in a convection oven, reduce the oven temperature by

25°F. So if your standard recipe calls for a 350°F non-convected oven, drop it down to 325°F to ensure the product doesn't burn on the outside before it's done baking on the inside.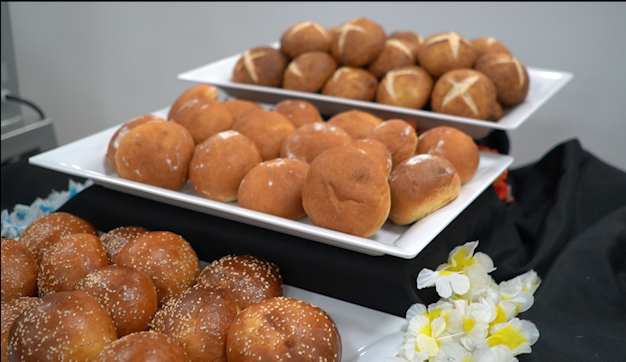 Perfect Hamburger Bun Recipes
Hamburgers can handle a variety of styles of buns to help enhance the experience. Two popular ones are pretzel buns and brioche buns. Give them a try in your restaurant and let us know how they turned out!
Special thanks to Rose Cowell from Doyon for providing the pro tips and recipes. Rose was able to attend our last Burger Paradise event in the test kitchen and whipped up these exact bun recipes for all of us to try and enjoy.
Brioche Buns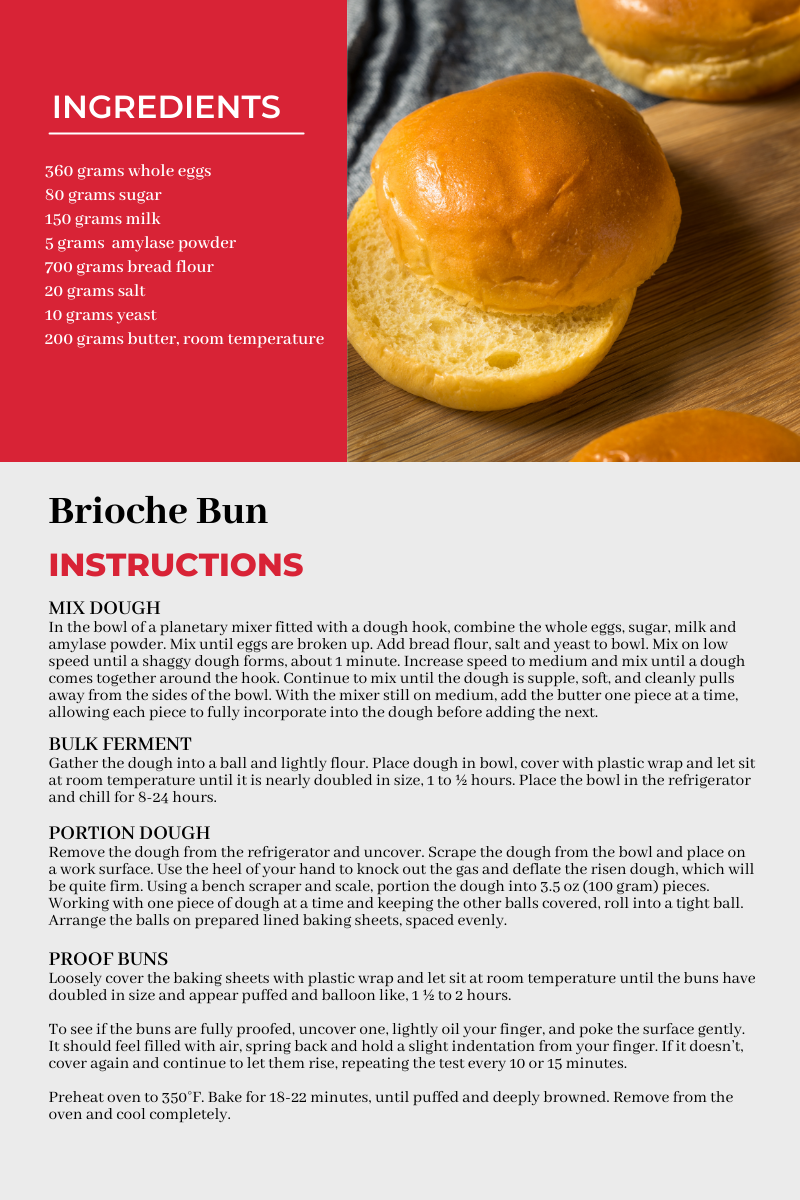 Pretzel Buns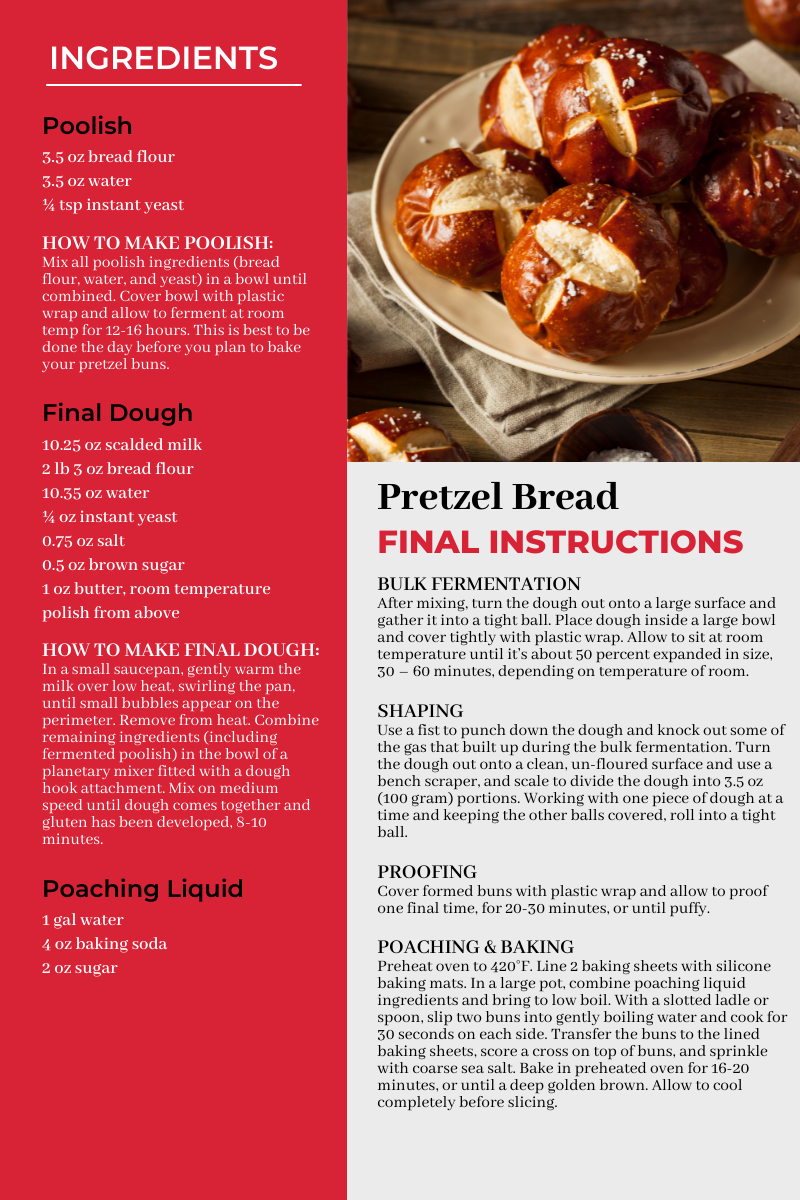 Looking for more in-depth info and recipes you can use in your foodservice business? Click below to see dates for our upcoming In The Weeds events where we invite you to our test kitchen to meet the top equipment brands and Eaton team members.
Kevin Eaton is the President of Eaton Marketing & Associates and a seasoned Manufacturer Rep in Florida.