Who Makes the Best Summer Burger? Let's Find Out.
Summer is the ultimate season for grilling. And when it comes to grilling, the king of the menu is the burger.
Here at Eaton Marketing, we love a good burger just as much as anyone. From a classic smash style to patties that are plump and juicy, there are many ways to satisfy a discerning palate, so we put our chefs to the test. Who has the greatest summer burger recipe at Eaton? Let's take a look and find out.
Chef Matt: Greek Burgers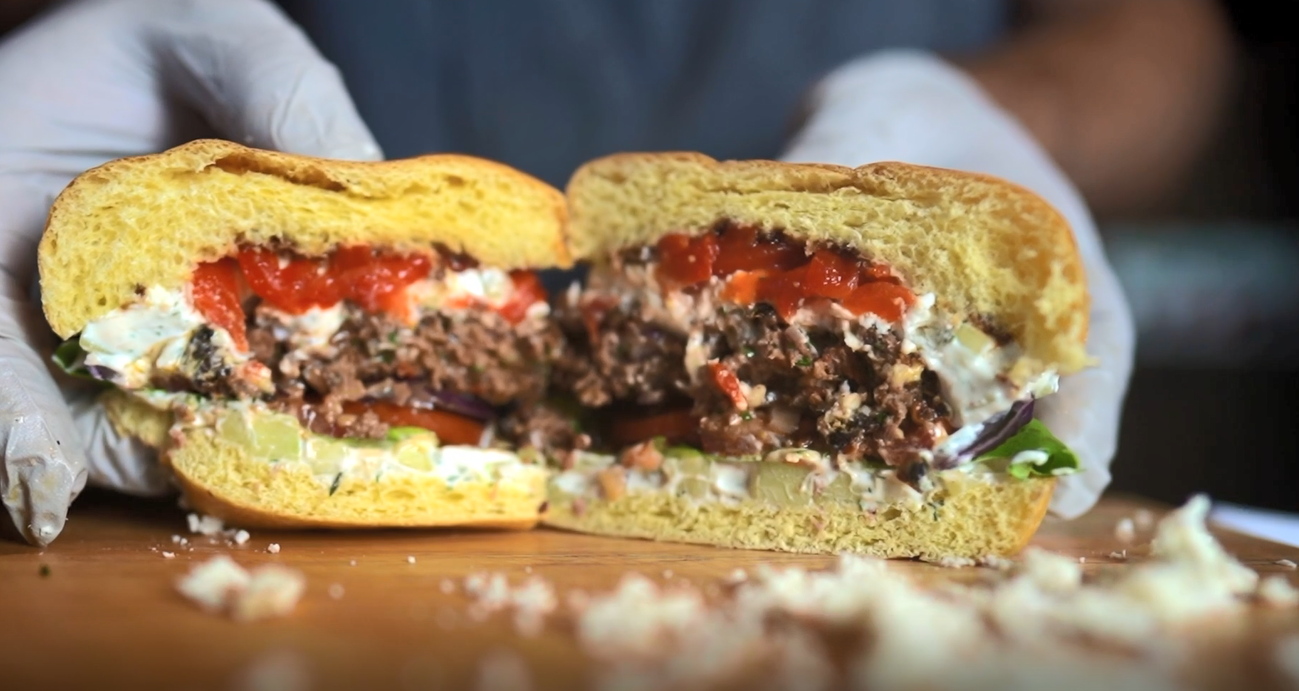 The sponge docks of Tarpon Springs are only the second most famous Greek thing here at Eaton. What's first? Chef Matt's amazing Greek Burgers.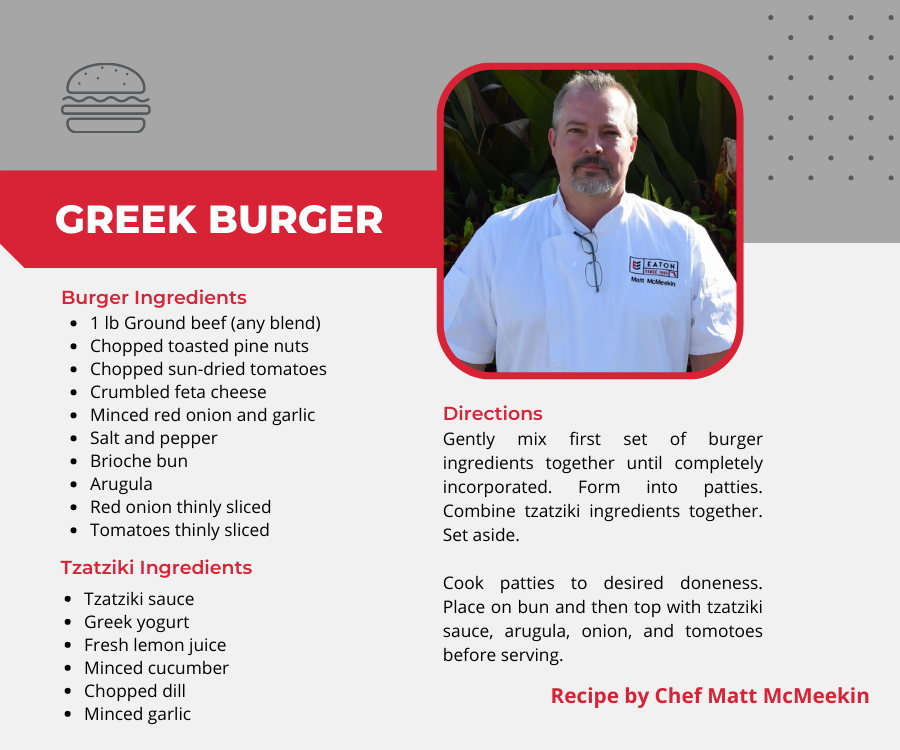 Chef Rick: Firehouse Burgers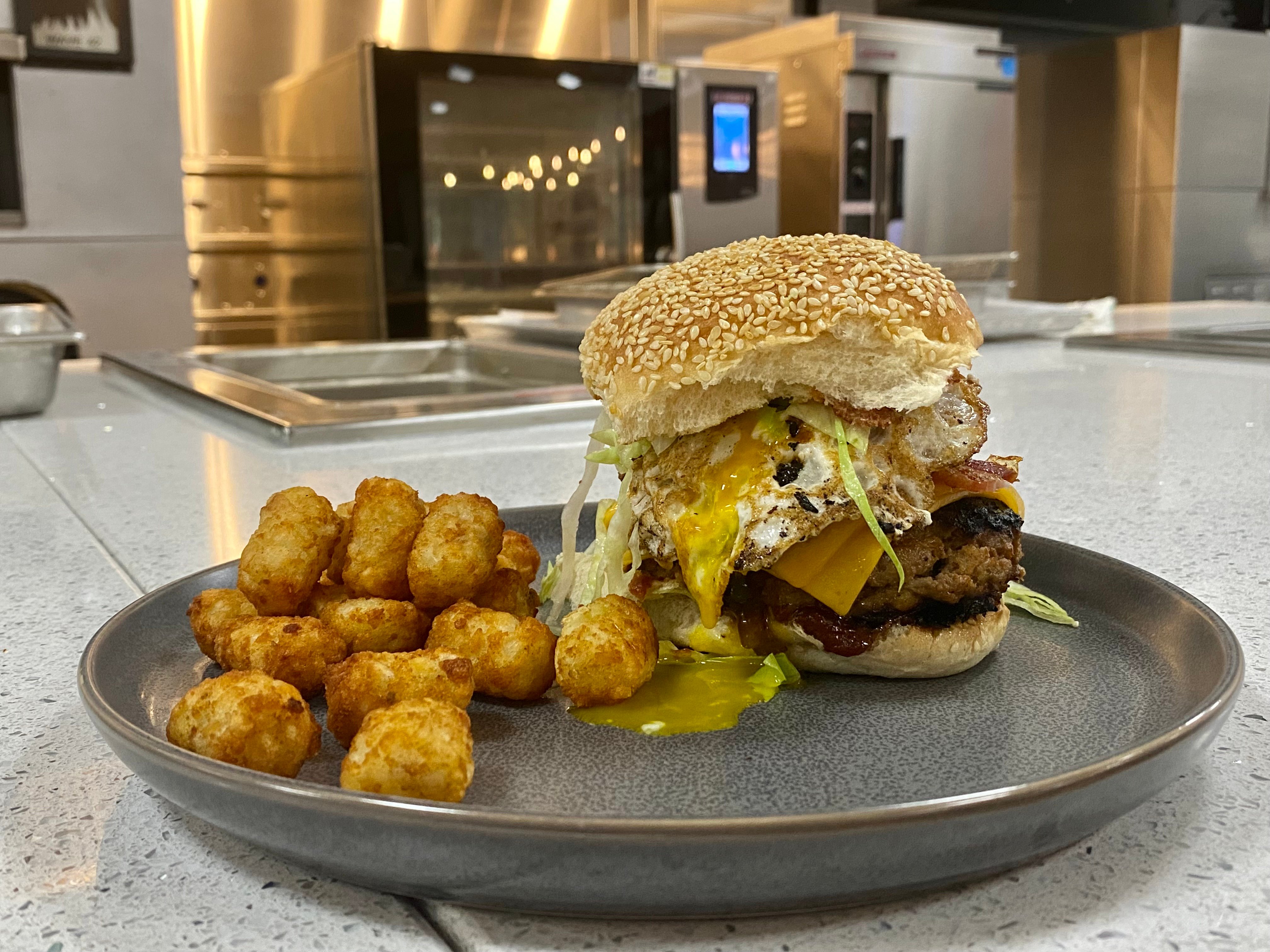 When Chef Rick's grandfather worked in the Buffalo, New York Fire Department, he was famous for his Firehouse Burger, something Chef Rick remembers as a kid. Now you can enjoy them, too.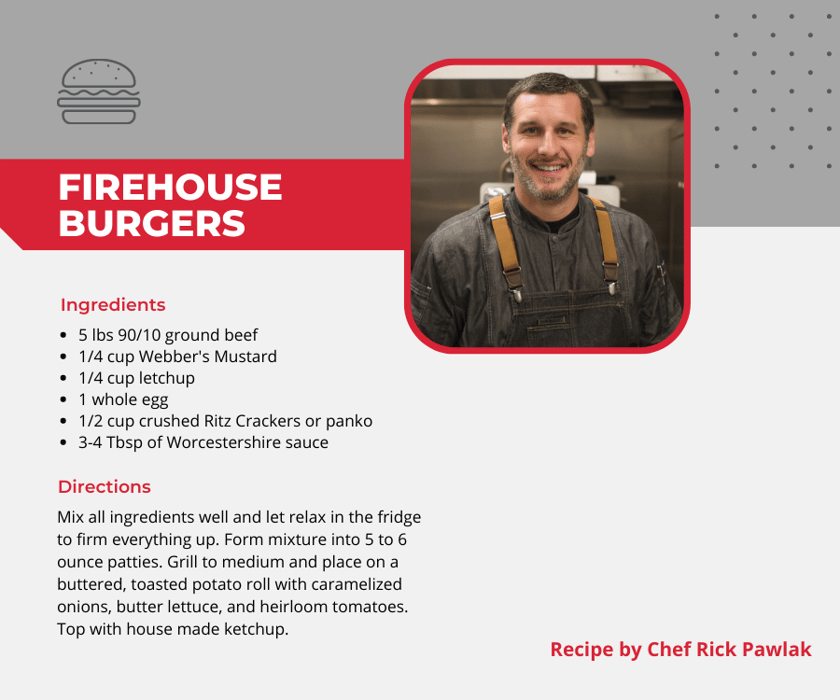 Who's Burger Is Best? You Decide.
Chef Rick and Chef Matt both have amazing recipes. Want to decide who's is best? Now you can be the decider! Feel free to work up both options in your own kitchens, and be sure to leave us your thoughts in the comments below.
Looking for more information on burgers from Eaton Marketing? Join us for Burger Paradise at our Clearwater test kitchen on June 23rd. See how your foodservice operation can save time and money creating the best burgers around. You can even try the burgers listed above.
Leave your comments below when you decide which burger is the best. Be sure to tell us why you prefer one over the other!
Kevin Eaton is the President of Eaton Marketing & Associates and a seasoned Manufacturer Rep in Florida.