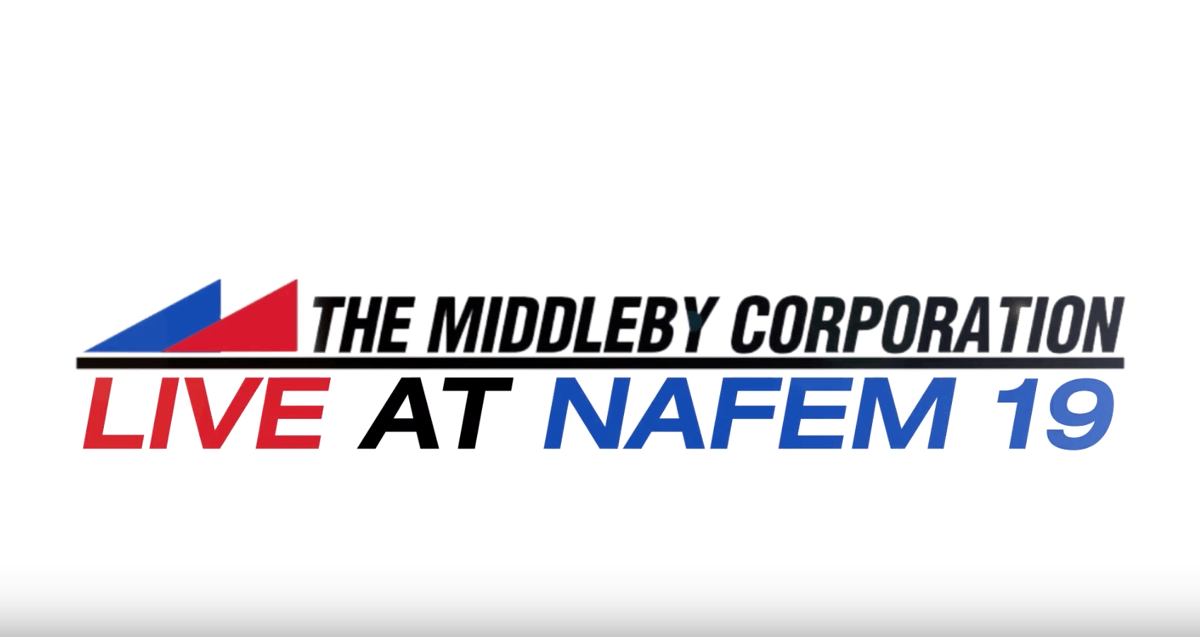 If you were in the Middleby Campus on the floor of The NAFEM Show 2019, you probably saw more pieces of foodservice equipment than you can remember. We know how you feel. It can be a bit daunting keeping up with all the latest innovations because there were just so many of them coming from the Middleby brands.
From the dry aging capabilities of Carter-Hoffmann's TenderChef to one-touch oil filtration and so much more, there was a lot to see.
Looking for a recap? Let's take a video tour of some of the Middleby booths during the recent NAFEM Show in Orlando.
MIDDLEBY MARSHALL
JADE RANGE AND BEECH OVENS
GLOBE FOOD EQUIPMENT
TURBOCHEF
CARTER-HOFFMANN, NU-VU & DOYON
CROWN STEAM
JOSPER
If you'd like to see first hand how any of these Middleby units can be used in your Florida foodservice operation, please schedule some time with an Eaton Marketing representative at your convenience. That's what we're here for!