Serving Coffee Just Got A Lot Easier with These 3 New Beverage Equipment Lines
There's nothing better than a tasteful cup of coffee to start the day with, and statistics show that 27.16 million people had at least one cup per day in 2018-2019. From iced lattes to warm brews before the sun comes up, coffee lovers are everywhere. As new products are released and new coffee recipes are created, making coffee service as easy and efficient as possible is a high priority for operators.
Bloomfield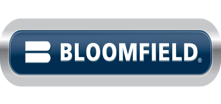 With eco-brewers that offer up to 20% energy savings, Bloomfield brewers utilize fresh water and heat pump systems to only use energy while brewing. The company specializes in both coffee brewers and tea equipment, helping you explore and expand your menu options. Choose between single pot and multi-pot brewers that allow you to serve as much or as little coffee as you need while relying on heated burners to keep already made coffee warm and consumer-friendly.
Many of Bloomfield's brewers are designed with touch screen keypads, lights, and audible signals to help guide you through operations. Not only does this make serving easier when times are busy, but it's great for helping new hires train and understand your specific brewing process.
Synesso

Bringing you hand-built products in Seattle, Washington, Synesso creates barista-friendly, dependable equipment. From individual brewing boilers to digital shot timers, programmable temperature, and more, Synesso crafts each machine to fit your coffee serving needs. Choose between the S series, MVP, and MVP hydra for thermal stability, user-friendly controls, and technology that saves your espresso recipes.
All Synesso equipment allows you to make multiple recipes at once, maximizing your ability to serve and perform for all of your coffee connoisseurs. Digital commands assist in optimizing your production ability, and removable gear such as heads ensure you can easily clean the machines.
Concordia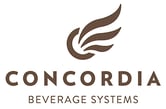 For consumers that prefer self-serve options over waiting in line on a drink, Concordia brings you quality in a cup. Their Xpress touch machines allow you to use touchscreen technology to infuse flavors directly into your drinks. A single 12oz drink takes less than 25 seconds to brew and offers a pre-set menu for all of your basic drinks.
Other machines like the Integra allow you to make both hot and cold drinks, providing you with up to 250 drink options at the push of a button. You can make coffee, tea, hot chocolate, and more with each machine.
Advantages
Depending on your coffee service needs, each machine above can make serving easier. Whether you choose to provide a basic or extensive menu, these three beverage equipment lines can help ensure you provide high-quality service with long-lasting equipment.
Improve your coffee service in many ways and consider these advantages when choosing which manufacture suits your needs.
Quicker service allows you to serve more coffee in a shorter amount of time, leaving your consumers happy and excited to return.
Less cool down time gives you the ability to focus on creating newer recipes and prioritizing other tasks within your foodservice operation.
You can save space with the right equipment and spend less on multiple machines with one that does it all.
Ready to improve your coffee service program? Reach out to the experts at Eaton Marketing to help you stay up to speed with the latest coffee trends. Click below to receive your FREE beverage consultation.