Millers Ale House on International Drive in Orlando is the first business in the state of Florida to offer Perlick Wine Dispensing. This news was originally delivered in 2013, and the wine-on-tap trend has only continued in the last several years.
Wine-on-tap was officially approved by the state of Florida when the Wine Keg Bill passed unanimously. And restaurants like Millers Ale House were quick to take advantage.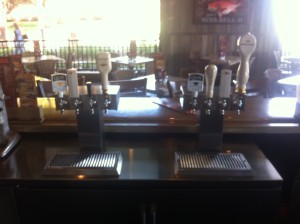 The advantages seem to be pretty evident. Millers Ale House had a Perlick, DZS60, 60" dual zone wine refrigerator installed. One door is for white wine at 45 degrees and the other is for red wine at 62 degrees. Each door has four 5.2 gallon kegs of different brands. They are being dispensed by a "wine certified" tower. 8 different brands of wine are able to be offered with minimal amount of space needed. This small footprint holds the equivalent of over 210 bottles of wine that stays fresh for 90 days.
Industry experts predict a dramatic increase in the choices of wine-by-the-glass served by the nation's best bars and restaurants in the near future. Consumers are demanding more options, are more knowledgeable and are no longer satisfied with a glass of the house red or white wine. Studies show an increasing number of wine enthusiasts are willing to pay more for a glass of high end wine that they may otherwise not purchase by the bottle. Herein lies an opportunity to increase wine sales and savvy purveyors are eager to capitalize on this growing trend.
The demand for more and better wines by the glass presents a number of storage, preservation and serving challenges for bar and restaurant operators. Perlick understands these challenges and offers an extensive range of Wine Certified products which have been specially designed to preserve the delicate taste characteristics of fine wine.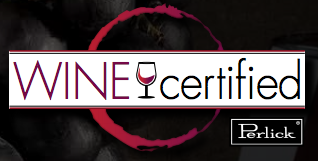 What is WINEcertified? WINEcertified is Perlick's guarantee that all Perlick products and their components are manufactured to properly store and dispense wine. See below for the Wine Certified standards for wine dispensing.
Limited Vibration …With no bottles being handled, the risk of vibration is greatly reduced. Frequent disturbances and movements agitate wine, interfering with the biochemical process of maturation and preservation.
Protection from light … Light is one of wine's biggest enemies, but when tapped, the wine doesn't see the light of day until a fresh glass is poured.
Protection from oxygen … When air gets into a bottle of wine, the wine will begin to oxidize. White wines brown, red wines fade, and all will take on a Sherry-like nose. By dispensing from the keg, the wine is not exposed to outside oxygen til the wine is dispensed into the glass.
Consistant Temperature … A wine's prime flavor profile is brought forward when served at the proper temperature. Inconsistant temperature and a variance in temperature range can change the flavor profile of the wine.
And now there are many great wines to choose from for your wine-on-tap program.
Having a great selection to choose from means you can offer your customers the varieties of wine they prefer. Find out what's available by reading the wine-on-tap brands guide.