The Quick Way to Remodel Your Florida Corporate Cafeteria
Keeping employees on campus can have many advantages. It encourages interaction. It helps create a company's culture. And it can even be a revenue stream. There's a reason companies like Google are putting major resources into their corporate cafeterias, both in terms of the food products they serve, as well as the designs in which those products are delivered.
The Quick Way to Remodel Your Florida Corporate Cafeteria
FEEDING THE COMPANIES THAT POWER AMERICA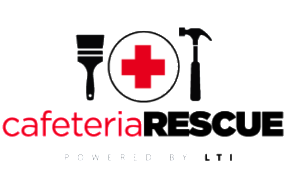 LTI has been one of the best custom cafeteria fabricators in the foodservice industry for more than 65 years. They feature both time-tested and new, turnkey solutions for successful front-of-the-house serving and merchandising.
Their products and services include:
- Serving Counters

- Serving Technologies & Drop-Ins

- Merchandizing & Display Cases

- Modular Food Courts

- Mobile Carts & Kiosks

- Visions Planning & Décor

- Electrical Load Centers

- Custom Food Shields

- Solid Surface Materials

- Laminates and Trims

- Veneer

- Signage

- Furniture and Settings

- Trash Receptacles

- Milk & Ice Cream Service
A Case Study on Cafeteria Design: Changing How Food Is Served

LTI was contracted to develop the custom cafeteria design for Stony Brook University Hospital in New York. The 597-bed hospital is Long Island's premier academic medical institution. Upon completion of the renovation designs – which included a grill station, salad bar, and a brick oven pizzeria – sales increased 53%.
Whether you're a hospital, a school, or a major corporation, a simple redesign of your corporate cafeteria can increase your number of guests. Find out how your organization can benefit with a custom cafeteria design from LTI.
Plan your upgrade today. Start by reading the LTI Guide to Serving Food, and discover some ideas and equipment that will maximize the potential of your coprorate cafeteria.
Kevin Eaton is the President of Eaton Marketing & Associates and a seasoned Manufacturer Rep in Florida.