Three Takeaways from the School Nutrition Association's ANC 2017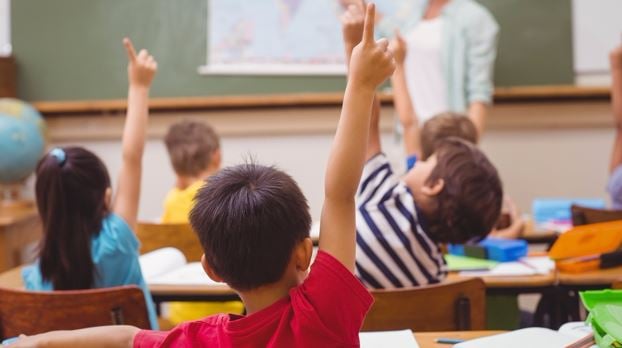 It may be the middle of summer, but school foodservice directors all over Florida are working hard to prepare their school nutrition programs for the fall. Nowhere was that more evident than in Atlanta, where the School Nutrition Association hosted its Annual National Conference this year.
Eaton Marketing values the chance to speak with these dedicated folks year after to year to listen to their challenges and work to develop solutions with them for their nutrition programs.
[Schedule your free school nutrition assessment with Eaton Marketing]
We came away from the Annual National Conference with three major takeaways as Florida school districts look towards the upcoming school year.
The Training
At the ANC, there's no shortage of education and training opportunities. With over 120 education sessions, in addition to a number of culinary demonstrations, the chances to absorb new information were plenty. From K-12 menu nutrition to tips for eliminating food waste in school kitchens, it's important to be conscious of the latest school lunch trends, cooking technology, and other best practices.
That training extends to our team at Eaton as well. Hearing from both school professionals and equipment manufacturers keeps us well-informed of the biggest school foodservice challenges to better help our customers.
The Relationships
No two Florida school districts are alike. Each county in Florida is different and requires varying solutions. Here at Eaton Marketing, we understand that and it's why our foodservice experts work on a personalized basis to provide solutions for those unique challenges.
As we met with our customers in Atlanta, it strengthened our resolve to help these school programs succeed any way we can. These personal relationships we develop with school directors are vital in our mutual goal to increase school nutrition program participation through innovative foodservice equipment.
The Solutions
We'd be remiss not to mention the importance of the foodservice equipment manufacturers that attended ANC. Without them, these everyday challenges experienced by school foodservice directors would go unanswered.
Whether it's a serving line to increase participation, cost saving opportunities through refrigeration, or cooking equipment to create more meals quickly, Eaton strives to represent manufacturers that offer solutions specifically designed with school nutrition programs in mind.
Ready to see what school nutrition solutions will help make the greatest impact on your school district? Get a FREE School Nutrition Assessment from Eaton Marketing today.
Kevin Eaton is the President of Eaton Marketing & Associates and a seasoned Manufacturer Rep in Florida.