A Conversation About the Current State of the Pizza Industry
Pizza. This mouthwatering, cheesy dish is one of America's favorite foods to consume with over 3 billion pizzas sold each year -- equating to about 46 slices consumed by each of us per year. The statistics prove that pizza is here to stay as long as we all have that hankering for a delicious pie. But how will the industry be shaped by the 'new normal' that we all face?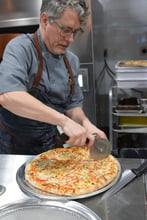 With October being National Pizza Month and COVID still present in many parts of the world, we thought it would be ideal to have a conversation about the pizza industry and where things stand as we look to celebrate one of America's favorite dishes.

We sat down with our friend, Tim Green, over at Jade Range to discuss the trends he's noticing within the pizza industry and how operators can navigate the 'new normal' within the restaurant industry. Below are some of the answers he had on where we are now, and what operators should be considering in the future.

What are some of the biggest changes that you've seen in the pizza industry since COVID began?
Pizza has survived many challenges over the years but this is by far the worst. Pizza has been successful in both bad times and good times. The biggest challenge today is primarily for dine-in concepts that had to shut down or are now, at best, at 50% seating capacity.
What are the biggest challenges that pizza operators are facing currently?
For those with a dine-in concept restaurant, the biggest challenge is to get to 100% indoor seating. As cooler temperatures approach, this will be imperative for them to survive as outdoor seating will not be available due to weather.
Beyond that, it will be a matter of operators retooling their concept to serve take-out and delivery which has always been big for traditional pizza concepts, but not as much for the popular fast-casual concepts that have been leading the growth in pizza for the last 5 years. The next challenge is, of course, simply earning their customer's trust that their product will be delivered and arrive safely.
What can pizza operators be doing today to stay ahead of the curve during COVID?
Staying on top of technology is going to be the most important factor for pizza operations. Technology such as apps that allow customers to order online and pick-up easily and safely is key to a successful pizza business. Along with this is the new technology in kitchen equipment that will be important for them to consider. How can restaurants serve their product hot and fresh? How can customers safely pick up products without leaving their vehicles or limiting the touchpoints from the employee to the customer?

Such equipment as Carter Hoffman's PUC is an ideal solution for touchless food pickup. Retooling their operation and rethinking how they cook and deliver their product will be important. Operators will be forced to change to adapt to their customer's concerns. For pizza businesses that are stuck in their ways of old processes, this is an important time to start doing the research of what other options are available.
How do you see the pizza industry changing in the next 5 years?
Much more delivery -- specifically delivery that is handled by store operators and not a third-party. The delivery process will be well-branded and thought out to really bring the brand to the delivery spot. This is something that third-party vendors cannot offer, and delivering your brand is just as important as delivering your product. Brick and mortar will be changing. There may still be some 3400 sq ft locations open and operating, but most will have smaller dining areas. You will see more back of the house production with cooking equipment that uses different technologies.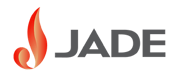 If your pizza operation is ready to rise up, earn more dough (no pun intended!), and meet the challenges of today's new environment, the pizza experts at Eaton Marketing are here to help. If you're considering a new pizza oven upgrade, Jade Range offers solutions specific to pizza businesses. If pickup and mobile ordering is a challenge, consider Carter Hoffmann's PUC to help limit human interaction between the handoff of that delicious pizza to your hungry customers.
Take it from the pizza experts, we love our pizza and we know you'll love our solutions. Reach out to us for your FREE carryout foodservice equipment assessment today.