Improve Your Bar & Brewery Service with These Equipment Manufacturers
It's no surprise that beer sales are on the rise in 2020. With more people opting to stay at home due to COVID, having to transition into working from home, and only going out to grab a quick bite or pick up some brew from their local brewhouse, there's never been a better excuse to try all the amazing beers out there.

In 2019, the Brewers Association reported that craft beer sales from retail had increased by 6%. This rise in sales showed craft beer to count for at least 25% of the $116.0 billion U.S. beer market alone. In 2020, the week of May 9th brought in a whopping $983.6 million in beer sales, making it one of the largest sales weeks since July 4, 2019.
As things re-open and people begin to branch out more and more with trying new brews, having the proper equipment can make all the difference in your brewing services. Lucky for you, Eaton Marketing has been working with three of the best brewery equipment lines to bring you the latest and most efficient equipment in today's market.
MEET DEUTSCHE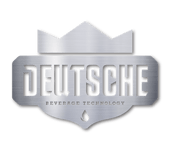 Offering custom-designed brewery equipment, Deutsche is a North Carolina-based manufacturer that makes it all. Their distilling equipment allows you to make bulk spirits. Choose from a hybrid still with copper cladding and a specially designed gin basket, or opt-in for their stripping still with a low speed agitator.
They also provide liquor tanks that are customized for your production needs, and fermentation or holding vessels to assist in getting the perfect blend.
SS BREWTECH

For large scale production, SS Brewtech has crafted the Grain Mill. The Grain Mill gives you the at-home nano-brewer vibe with an all-in-one design. Fluted rollers with differential speeds and a tool-less gap adjustment allow you to easily process malt in your brews.
In addition to their one of a kind mill, Brewtech provides you with customizable temperature control through their Glycol Chillers and creates specialty fermenters and brites for all of your favorite brews.
WUNDER-BAR

Wunder Bar is as wonderful as it sounds. They create the standard for post mix bar dispensers and design taps that can handle things such as nitro-based drinks or keg filtered brews. The JoeTap is known for its consistent pulls and allows you to continuously serve and accommodate customers during busy times.
Most of their dispensers, such as the Bargun, serve as multi-functional dispensers and assist in reducing the need for multiple pieces of equipment. Wunder Bar's dispensers are eco-friendly, space-saving, and fully hydraulic to provide you with the best opportunities for optimizing business.
PICKING OUT YOUR EQUIPMENT
If you're debating what changes or updates need to be made to your bar & brewery, you don't have to pick out your equipment alone. Depending on your needs, your goals, and brewery service dreams, we've got the right equipment for you.
As you begin to discuss how you can improve and maximize your brewery service in Florida, contact our bar experts for a FREE bar and beverage assessment designed specifically for your taproom or bar.